Birthday Card Maker Software Screenshots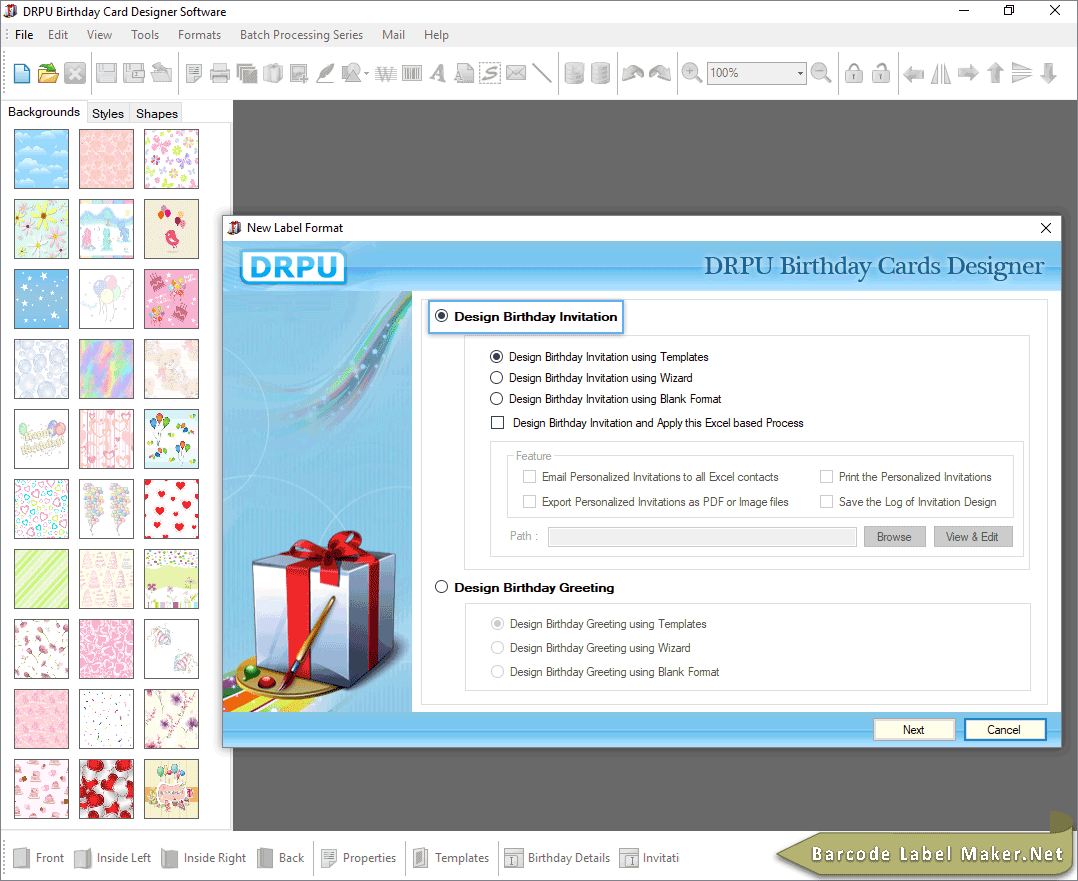 Select any one option from Design Birthday Invitation or Design Birthday Greeting then click on Next.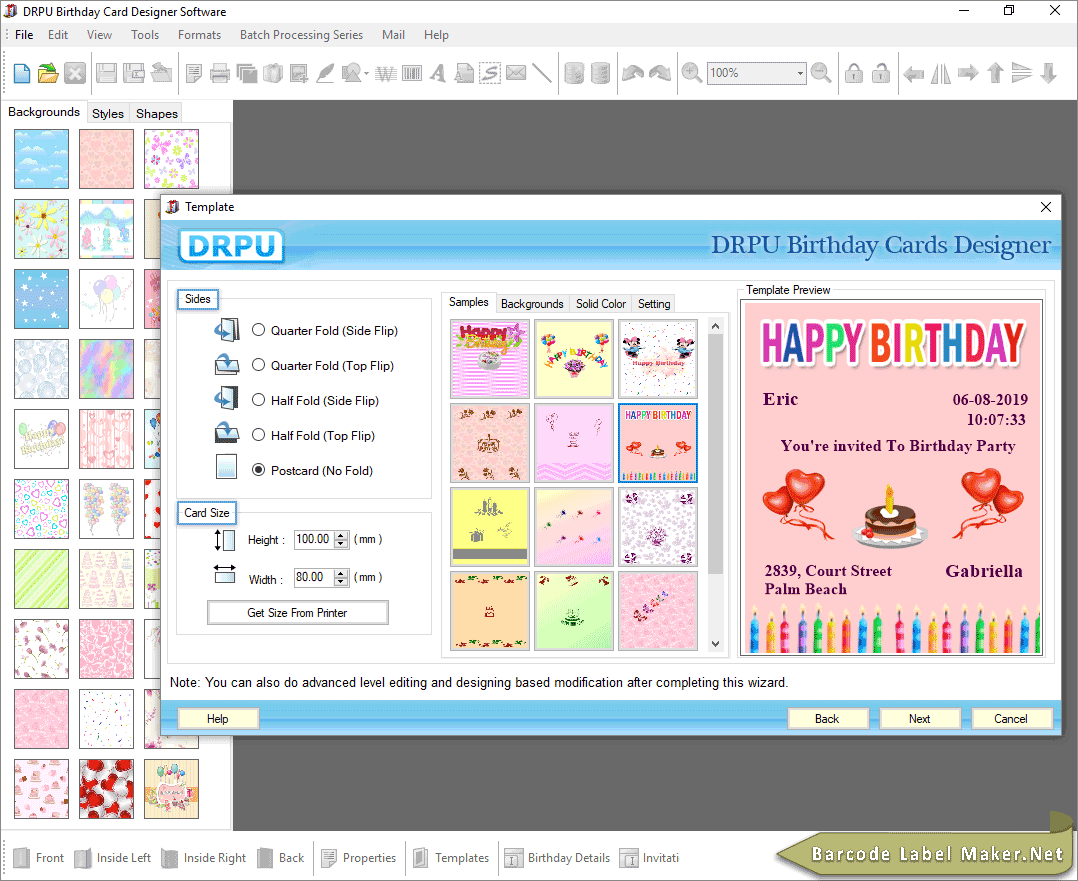 To design Birthday Card Specify the Type of Fold and Shape of Label then click Next.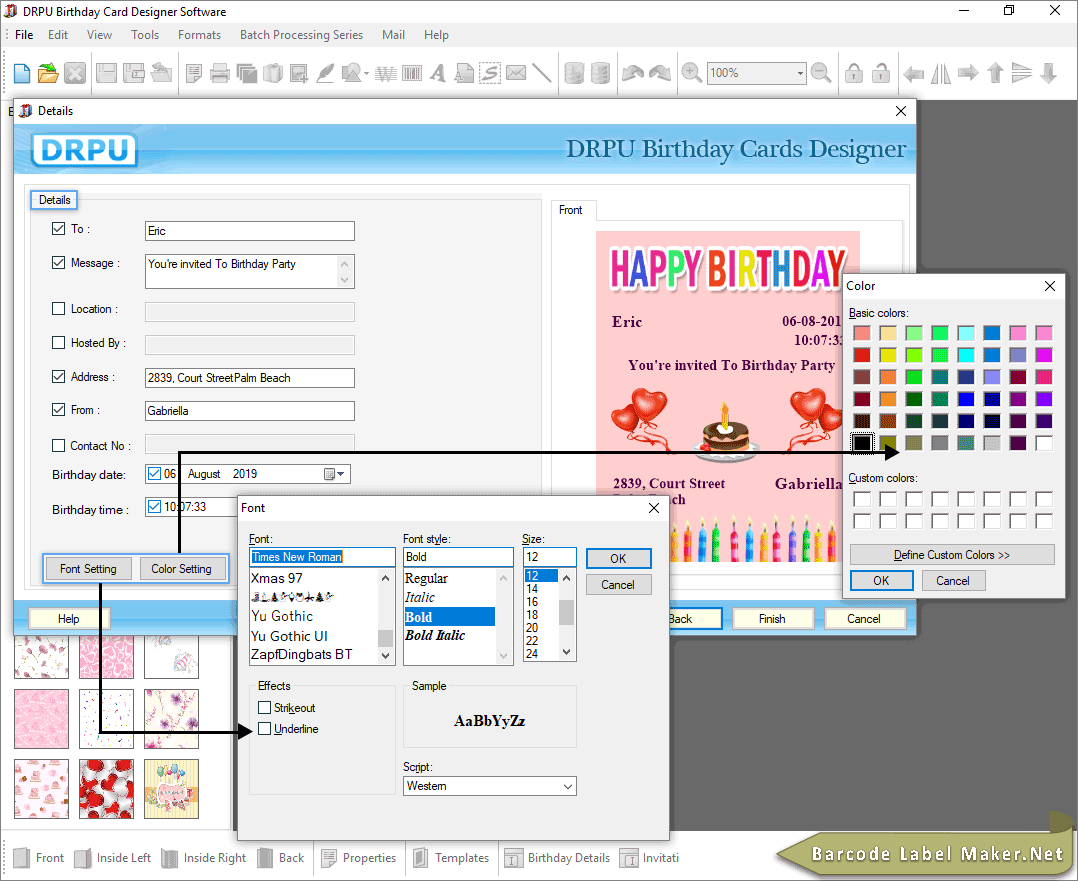 Now design the Front side of the card by entering the details, you can also change the font setting and color setting of the card then click Finish.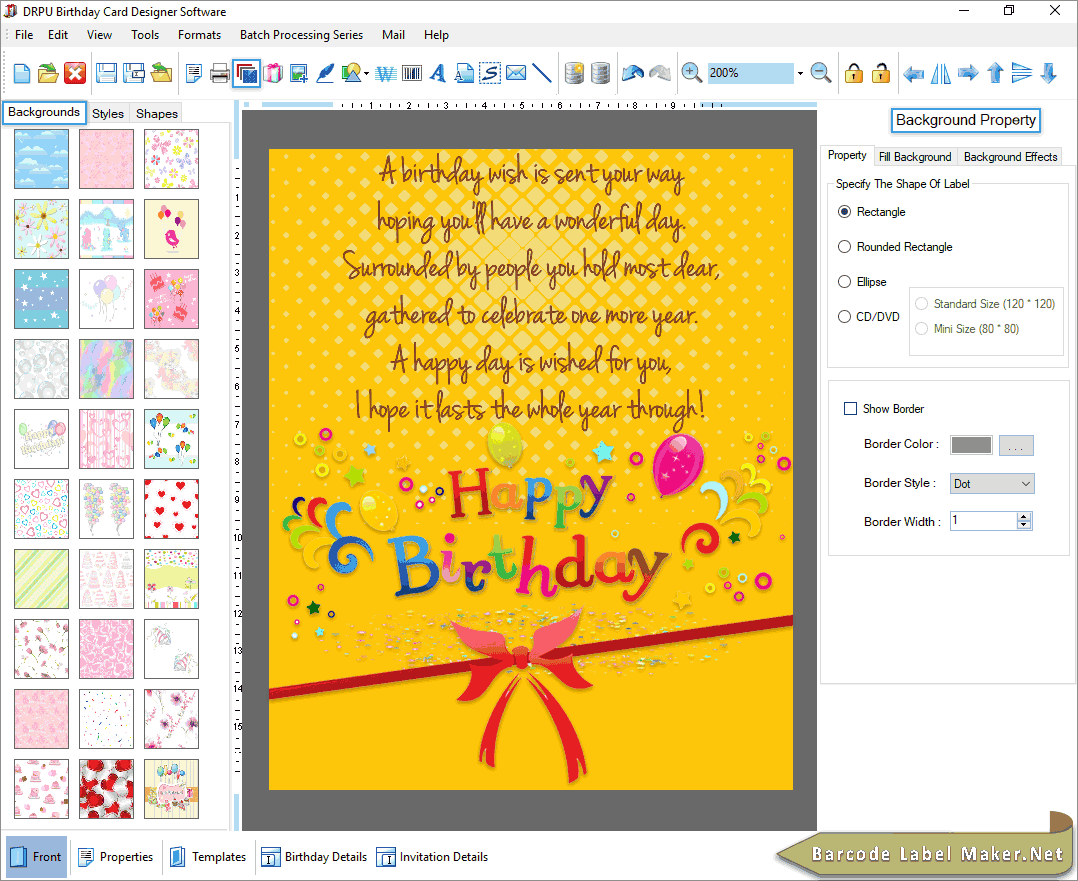 Click on Back to design the back side of the Birthday Card then click on Background Property to set the shape of Label and background effects.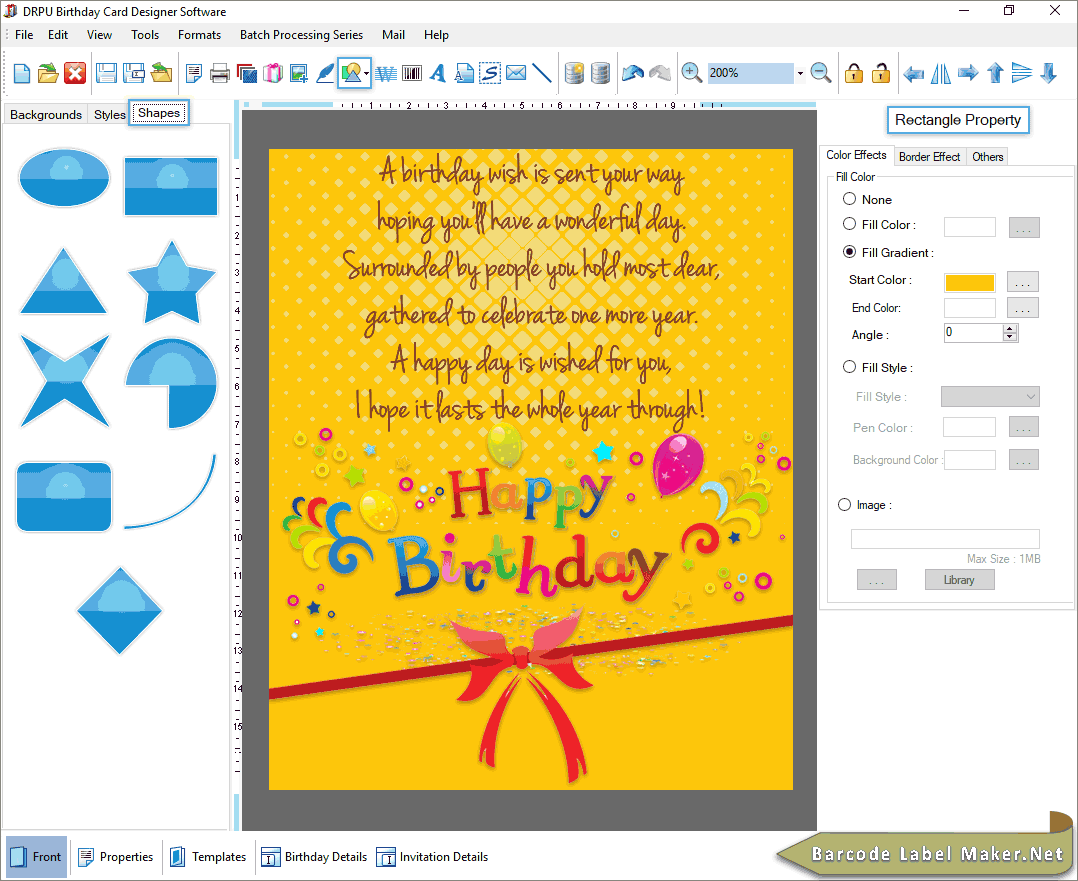 Click on Rectangle Property and change the color effects of the birthday card. You can also add Shapes according to your need.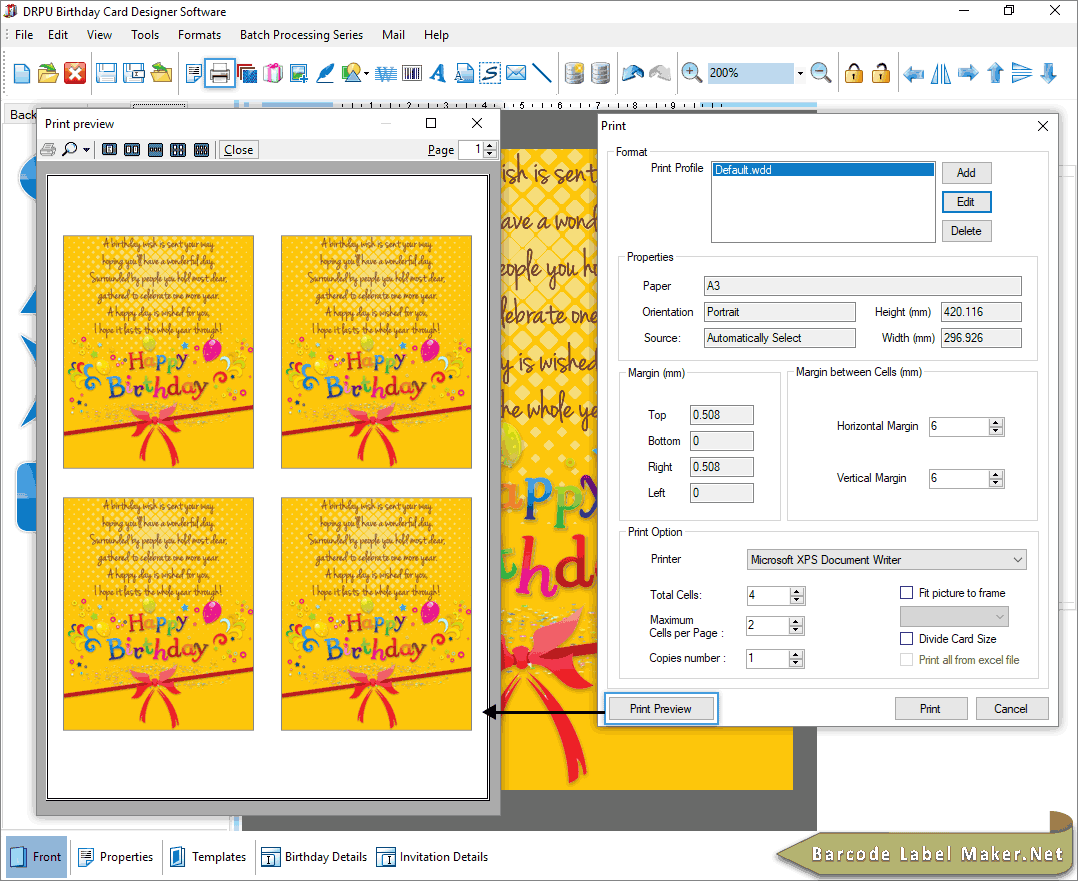 Click on Print icon to print the designed card and set the Print Properties as per needs.