Greeting Card Maker Software Screenshots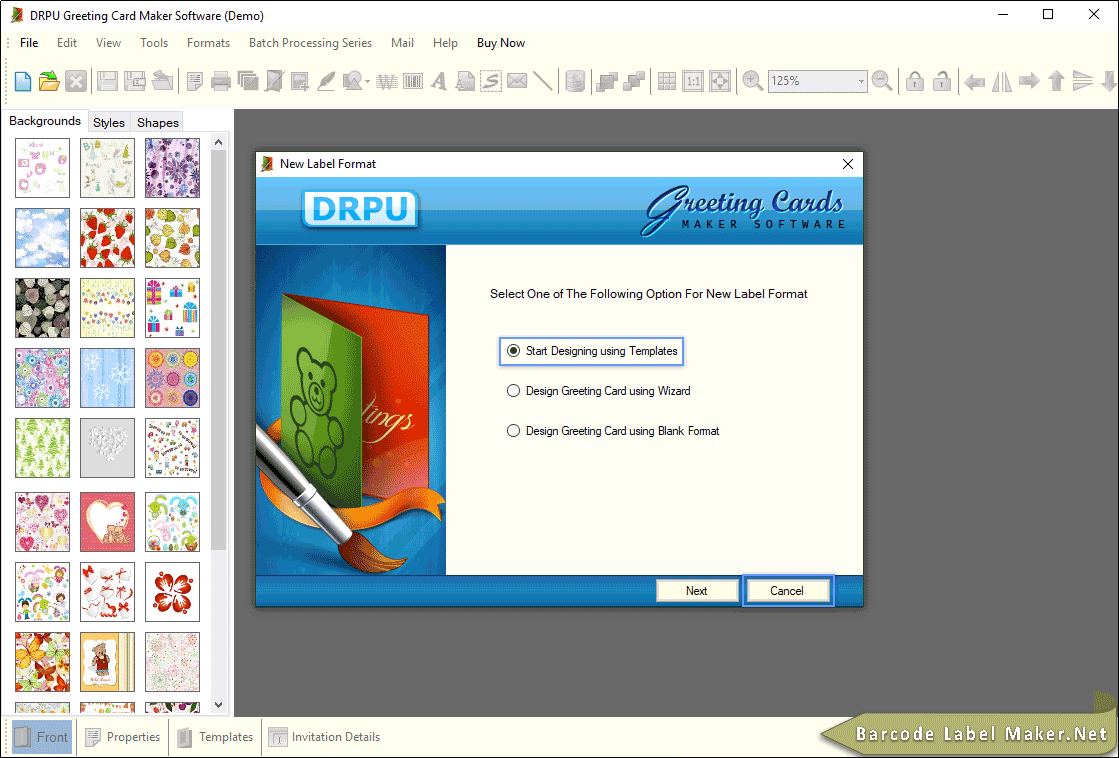 Select any one option for New Label Format from Start Designing Using Templates, Design Greeting Card Using Wizard and Design Greeting Card from Blank Format then click Next.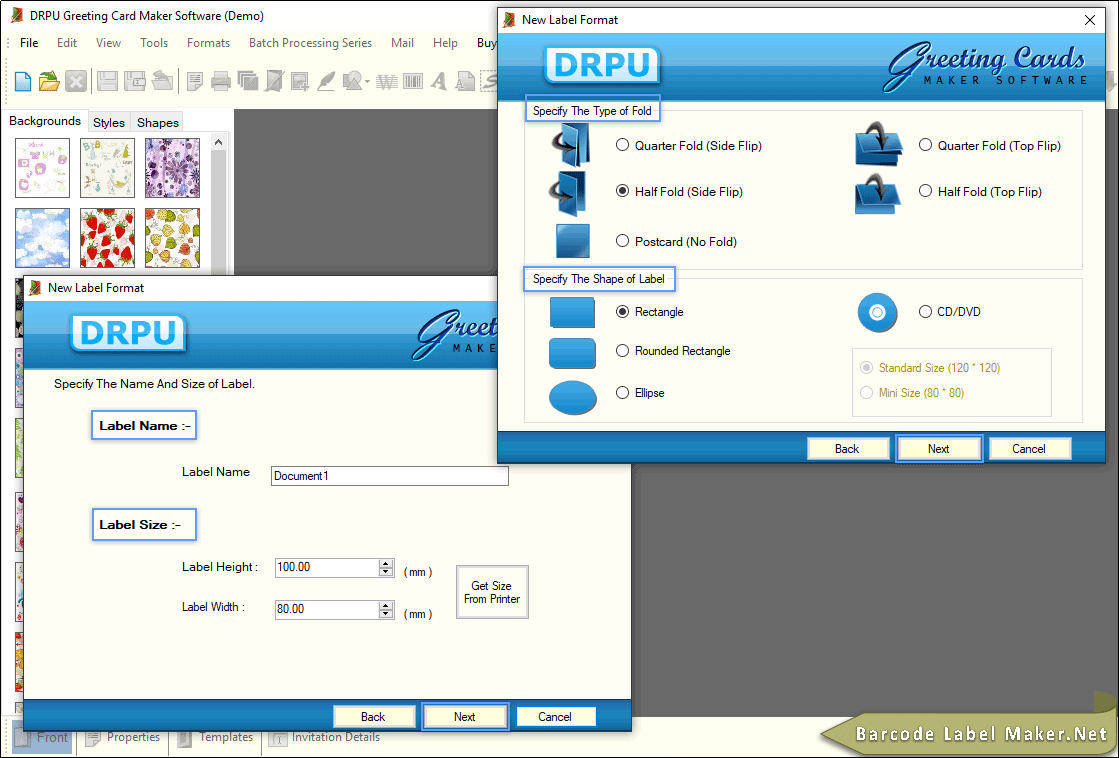 Select type of the fold and shape of the label for the front card then click Next.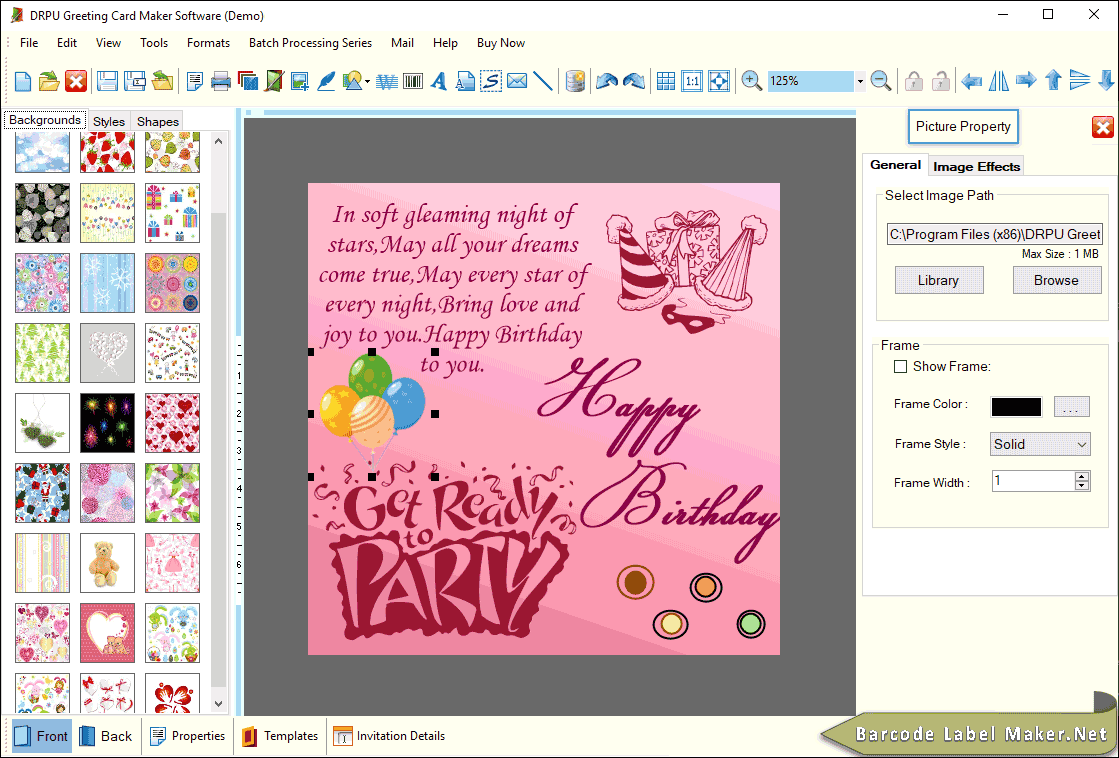 Click on Picture Property then select the image path and then change the image effects.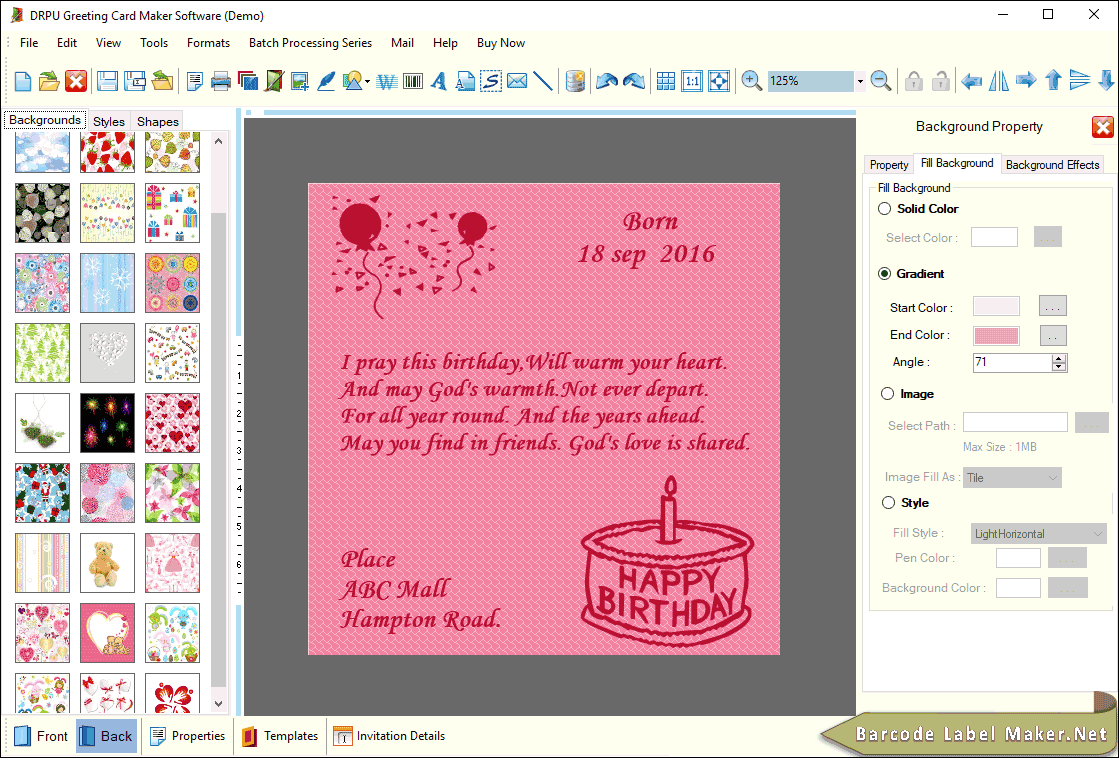 Click on Back to design the back side of the greeting card and select any background according to your choice.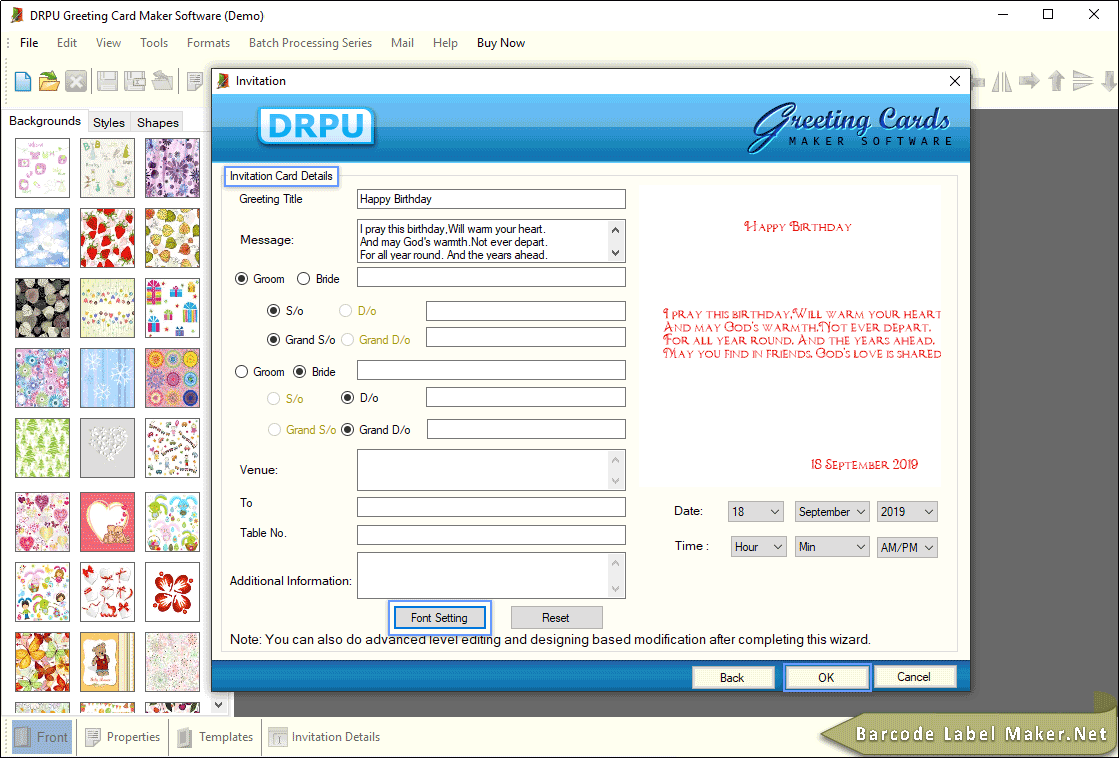 Enter the Greeting Title and description of the card in invitaion wizard. Also add the groom or bride side details like venue, table no., additional information.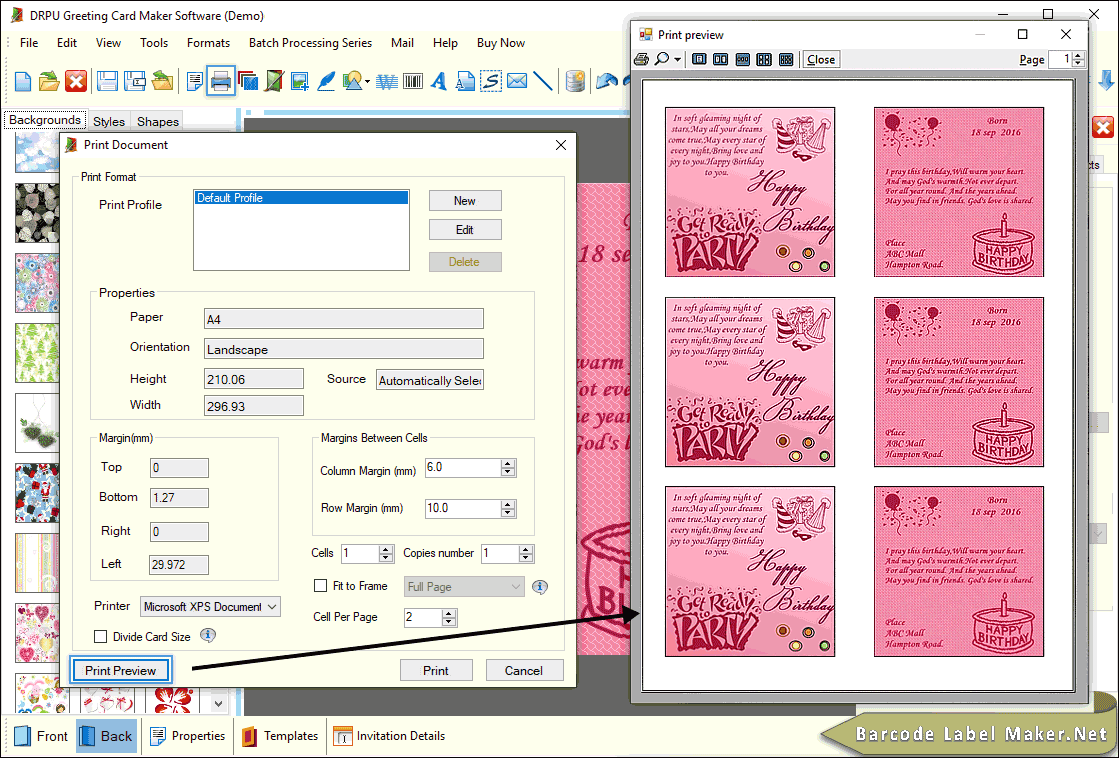 Print the designed barcode and set the print settings according to your needs.