Barcode Maker for Healthcare Industry Screenshots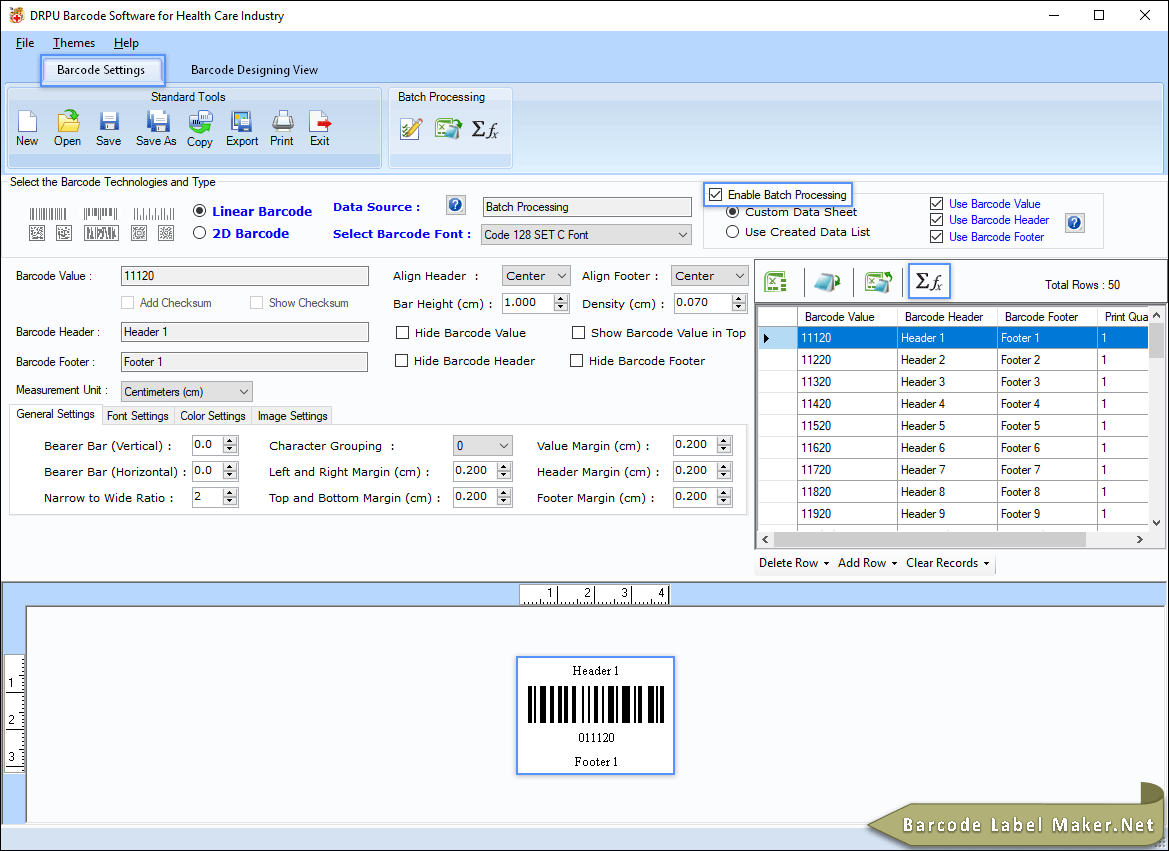 In Barcode Settings, click on Enable Batch Processing and select Custom data sheet. Then enter the Barcode Value, Barcode Header and Barcode Footer.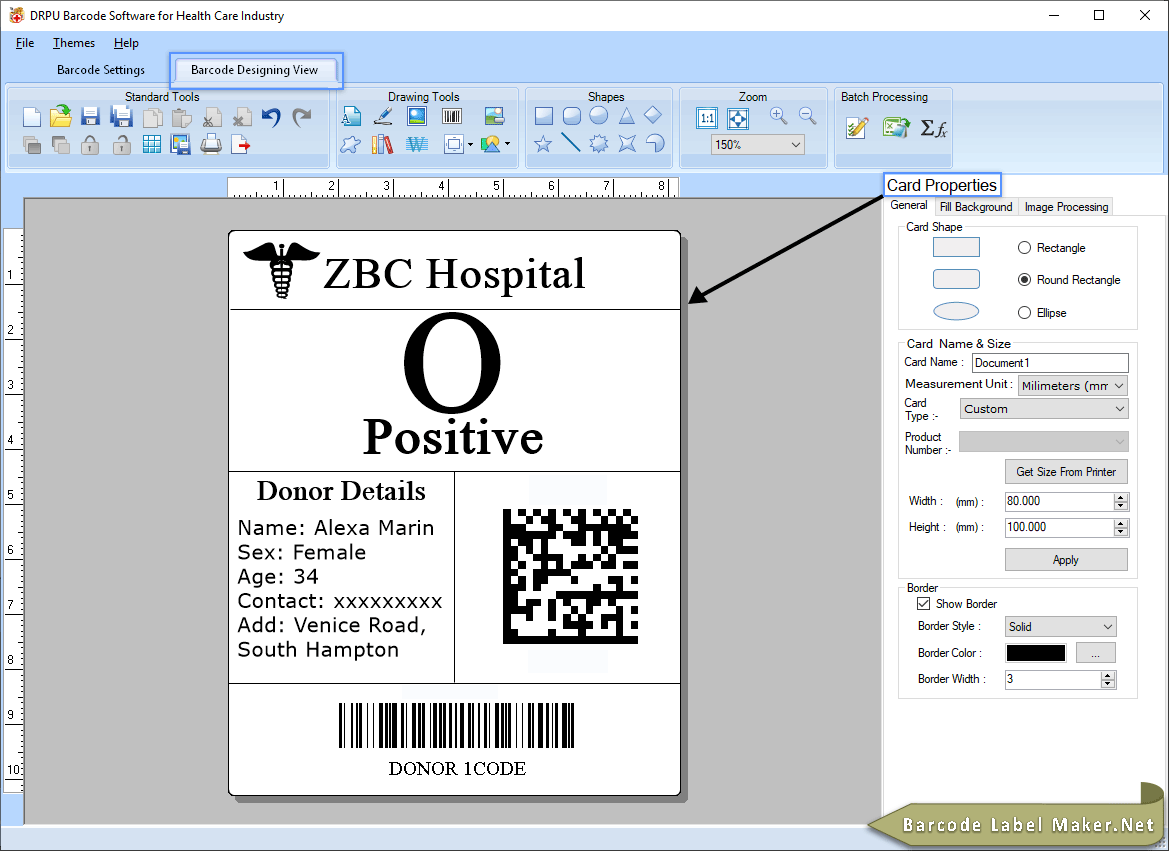 In Barcode Designing View, design the card usig Drawing Tools. Edit the card propertie from the right panel according to your needs.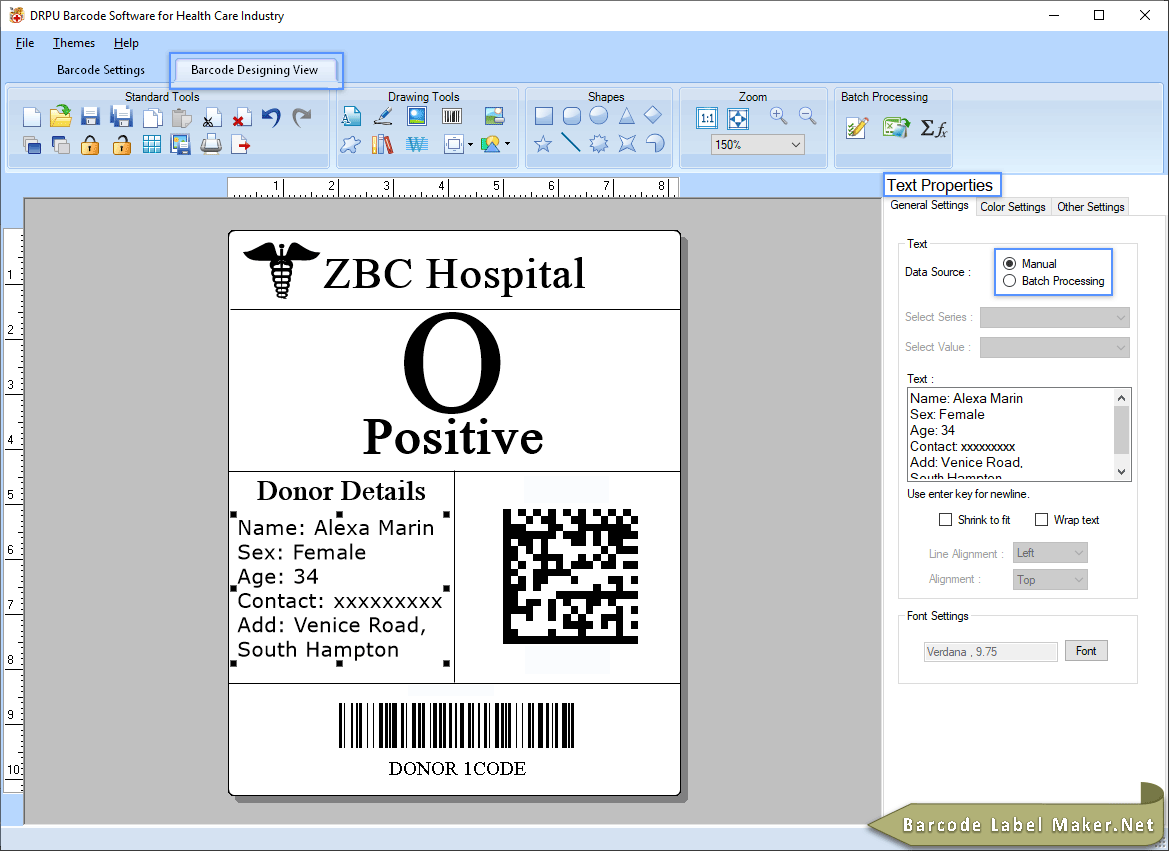 Click on General Settings in Text Properties then enter the text manually.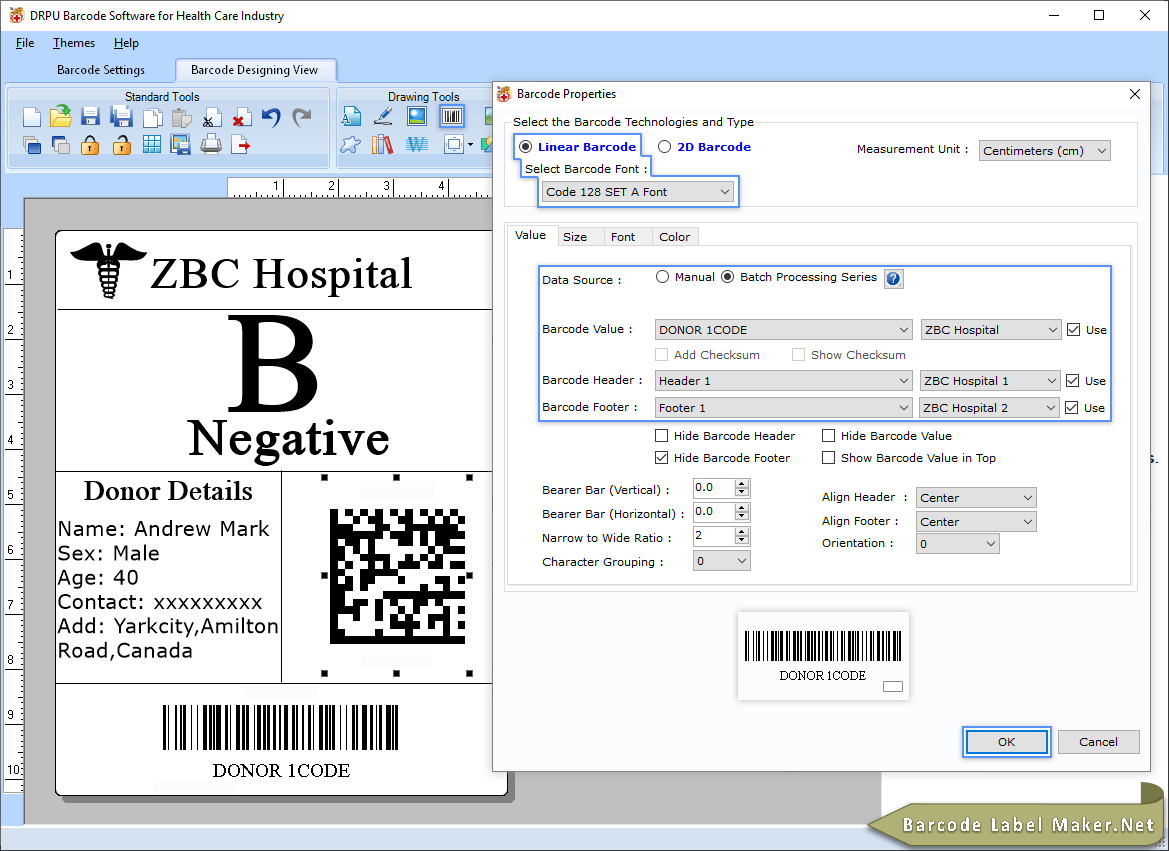 In the Barcode Properties Wizard click on Linear Barcode and Select the Barcode Font. Then enter the barcode value and click OK.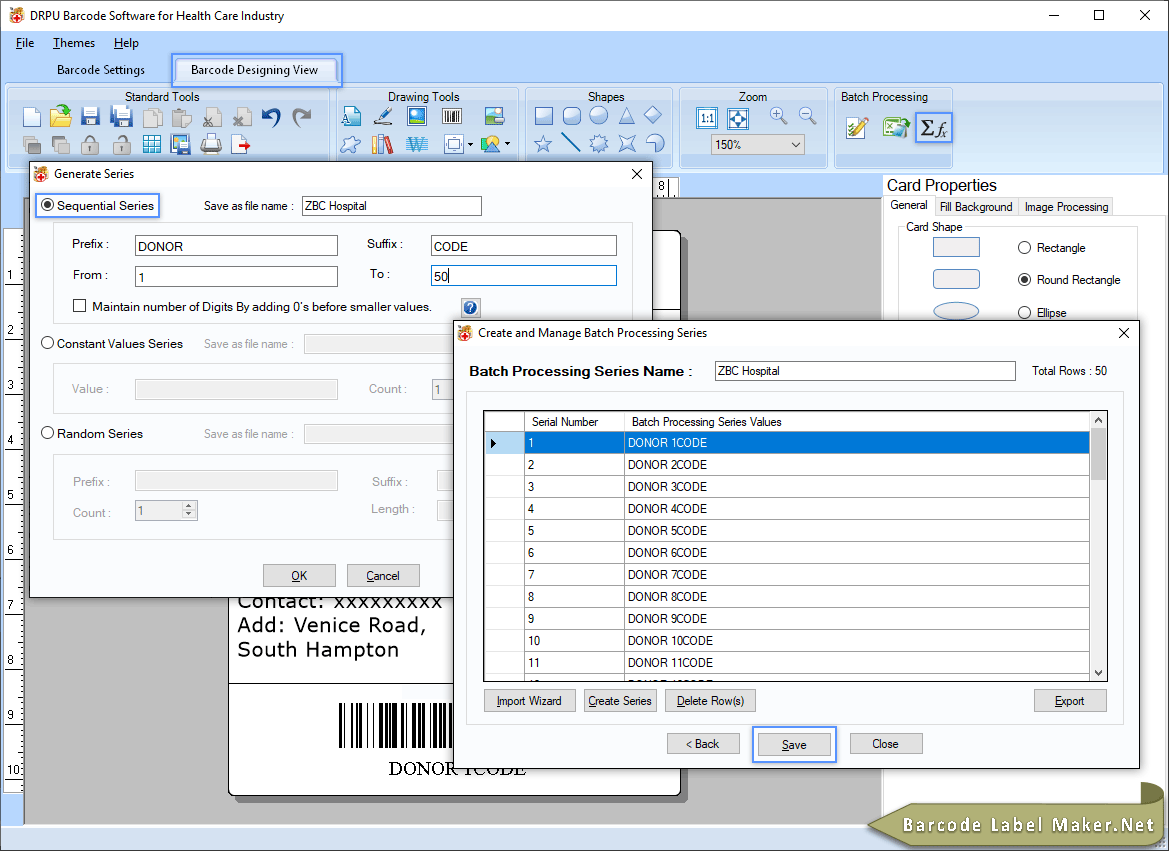 To create the sequential series go to Batch Processing section then click on the third icon. Now you can create your series by entering the values in Prefix, Suffix, From and To.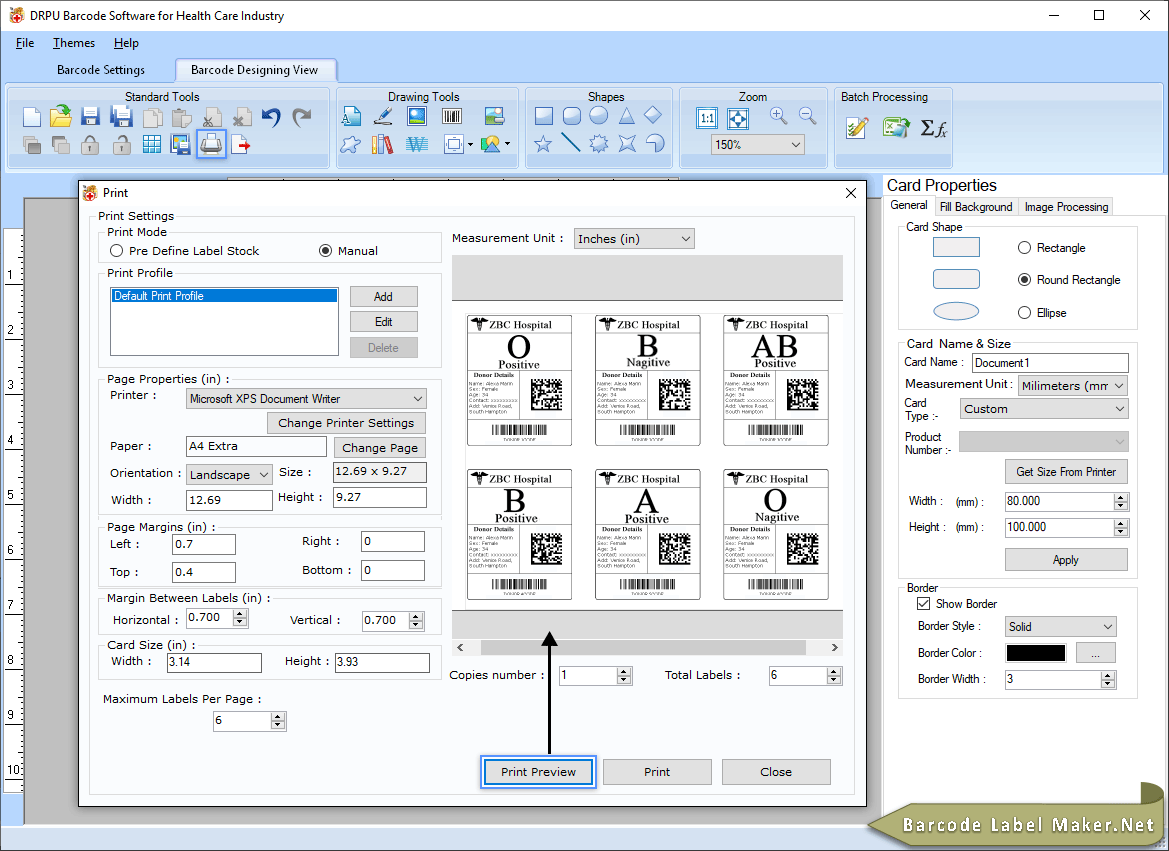 To print out the barcode click on print icon in the Standard Tools.