ID Card Maker Software Screenshots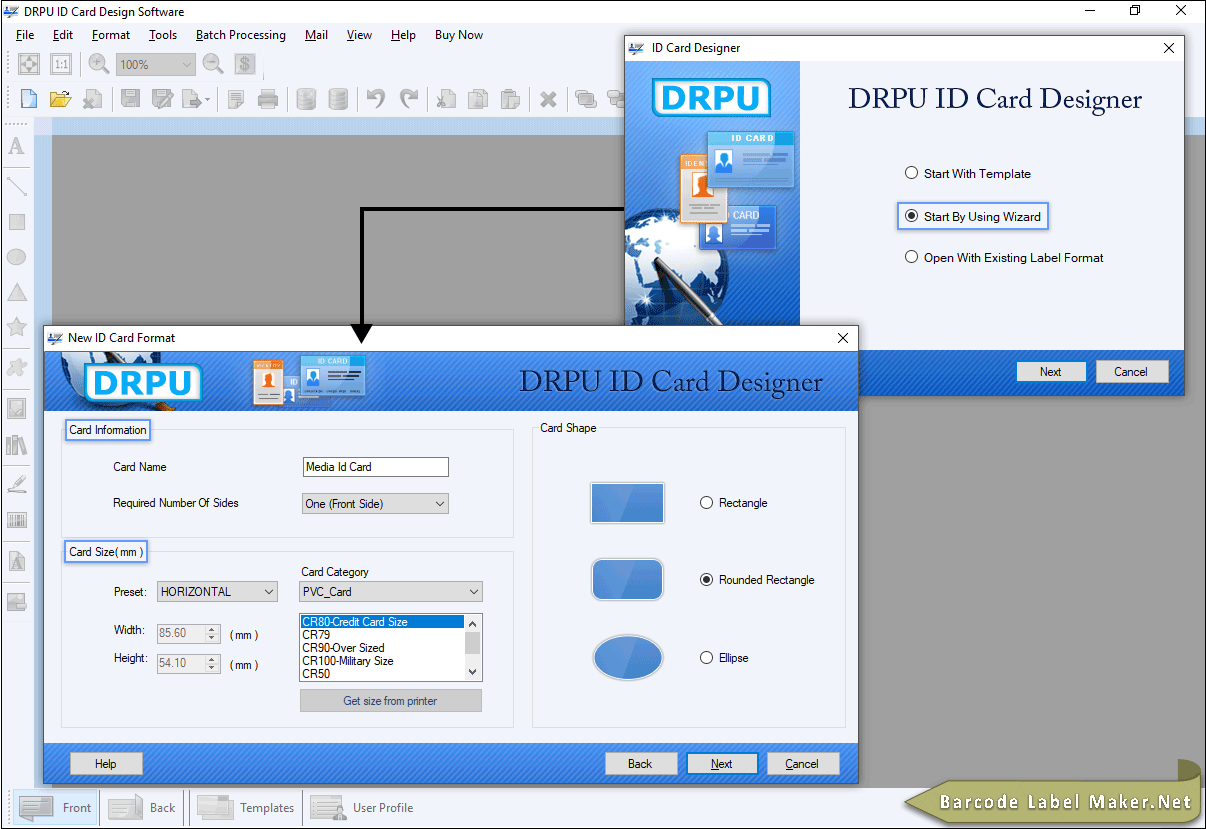 Select any one option from Start with Template, Start by using Wizard and Open with Existing Label Format then click on Next.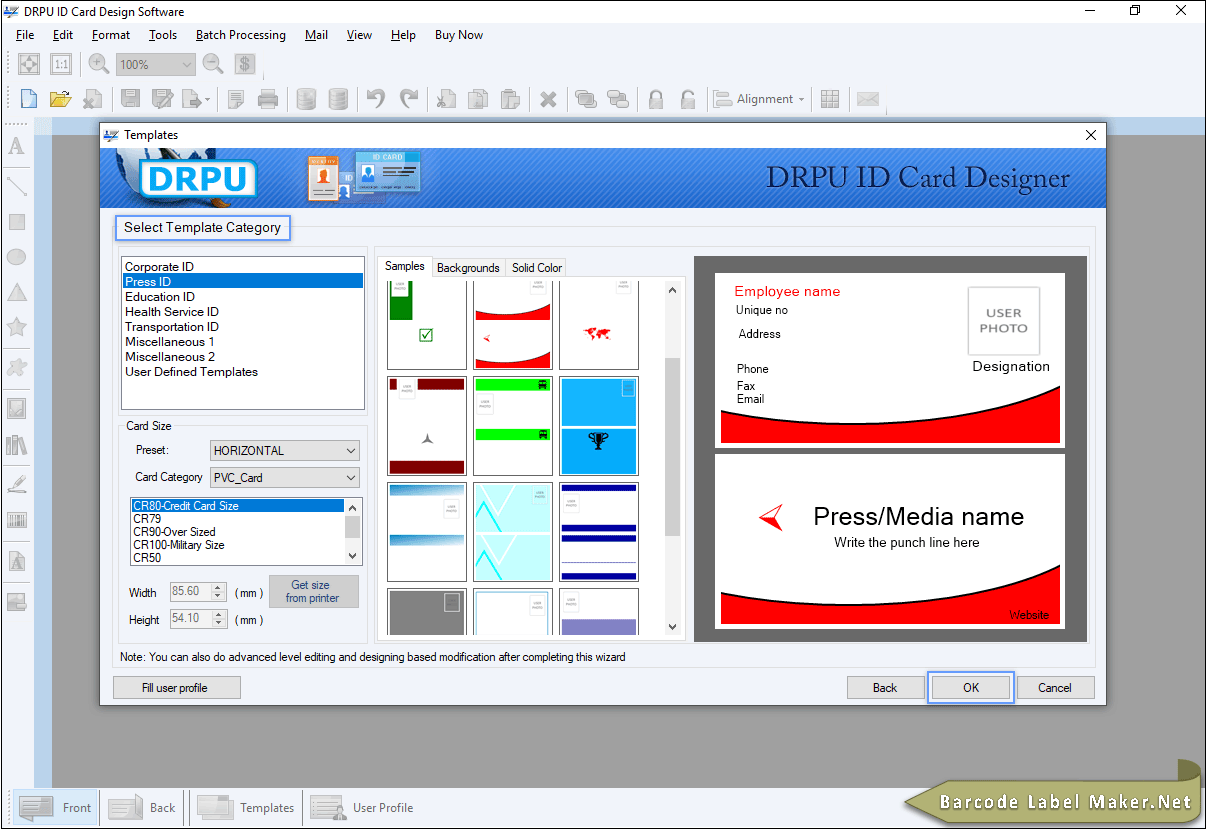 Select Template Category and choose the samples according to your need then set the Card Size Properties. After that, click OK.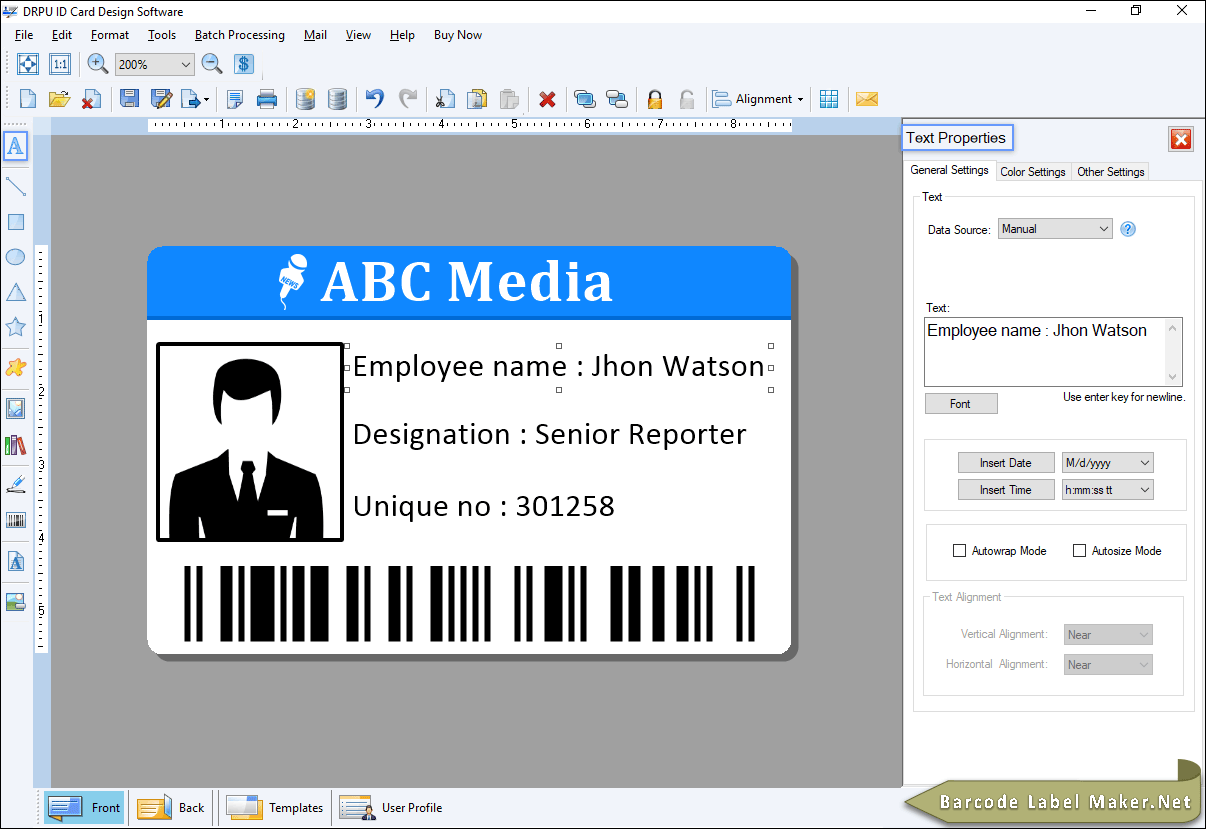 Click on the highlighted icon and set the Front card Text Properties like General Settings, Color Settings and Other Settings.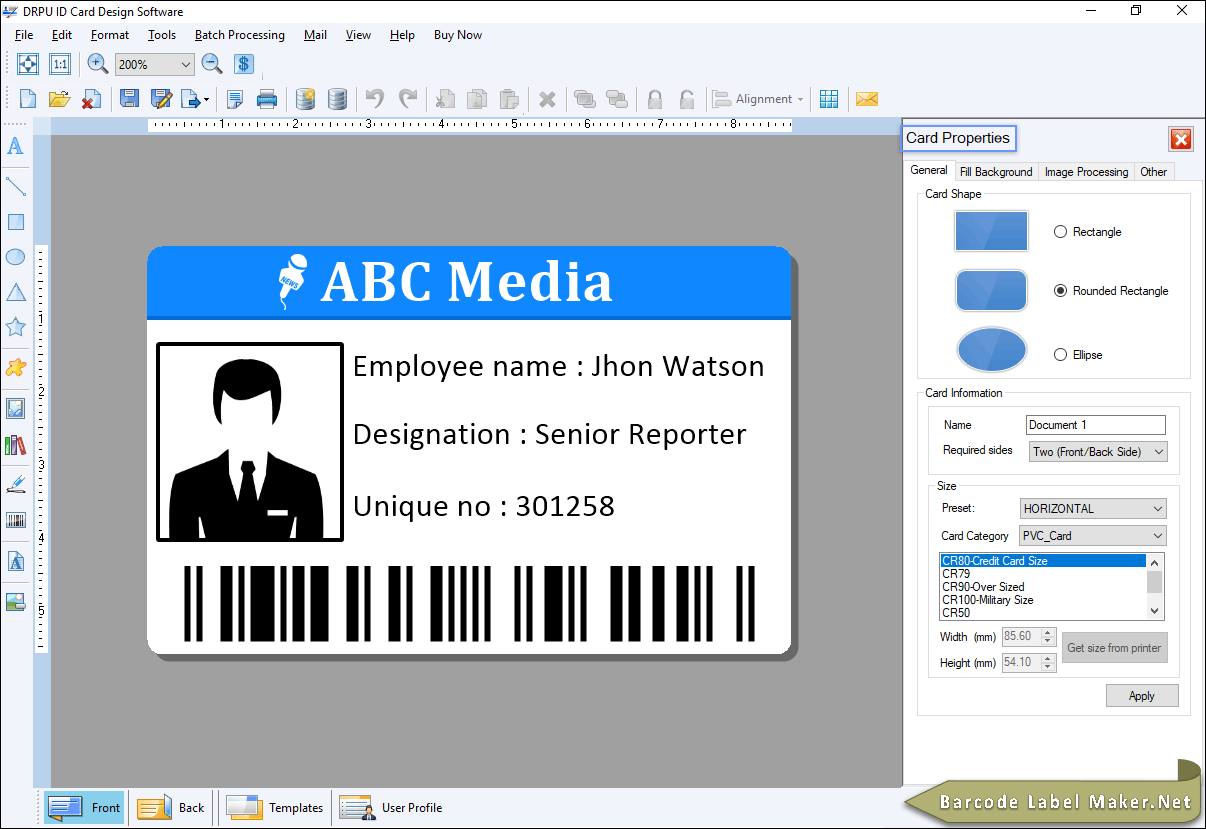 Click on Back to design the Back side of the card. In Card Properties set the card shape, enter the card information then click Apply.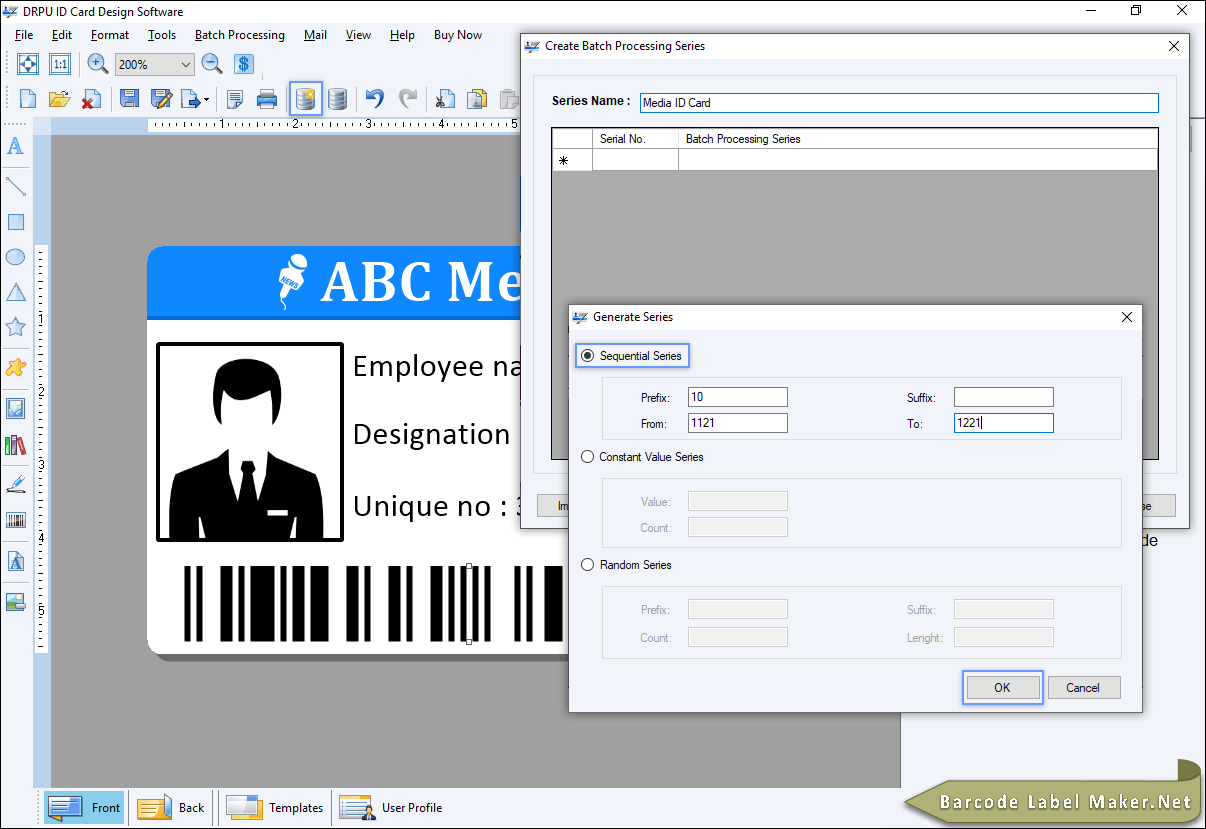 Create Batch Processing series by adding the data manually or import it from some other file then click Save. You can also generate Sequential Series as shown in figure.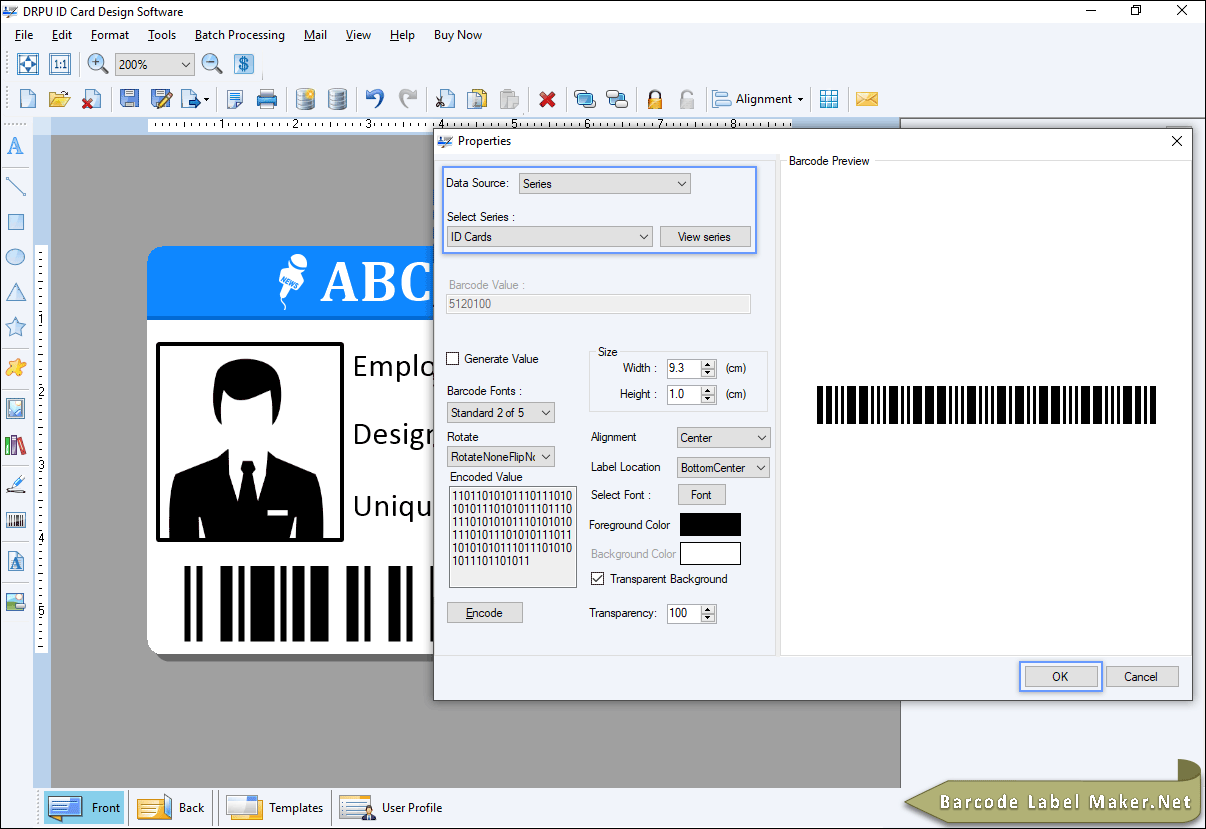 Add barcode on card by clicking on the barcode icon and double click on barcode to set its properties.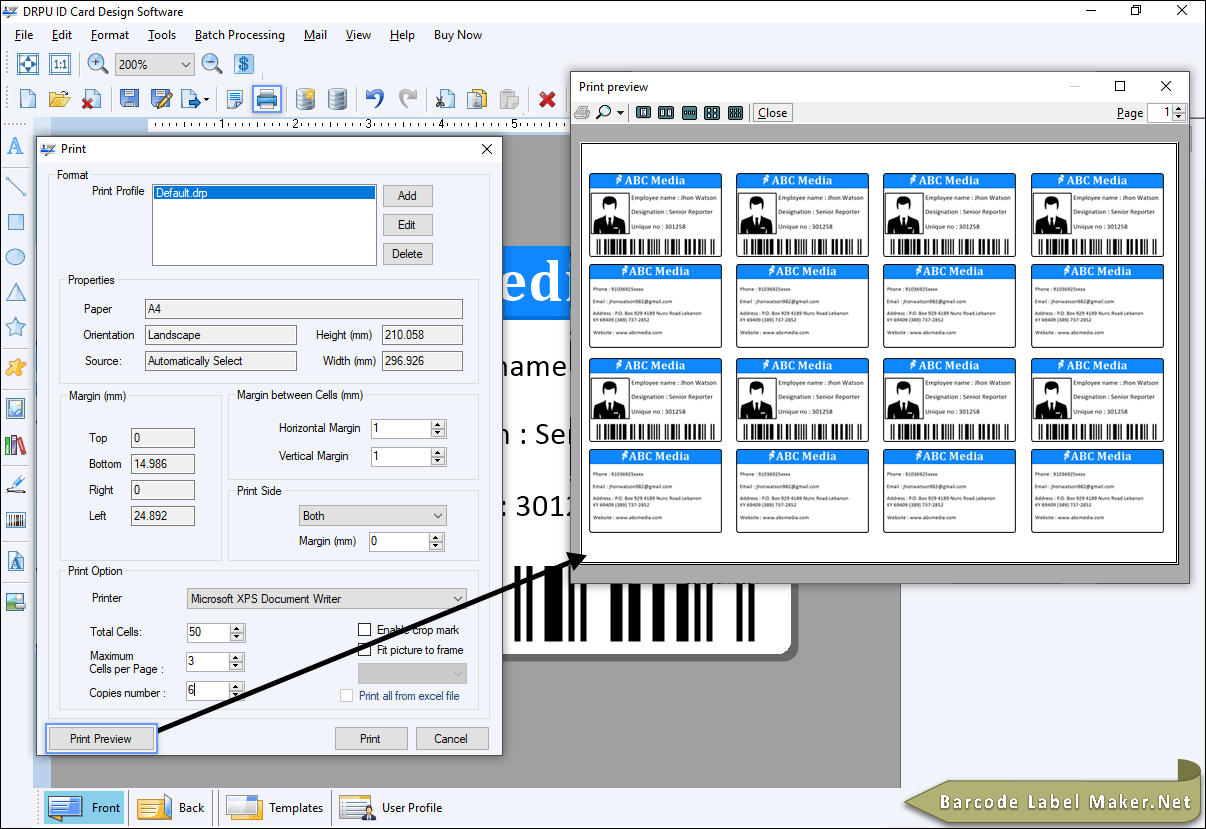 To print the designed card click on Print. You can also see the preview of the card.