Barcode Maker for Industrial, Manufacturing and Warehousing Industry Screenshots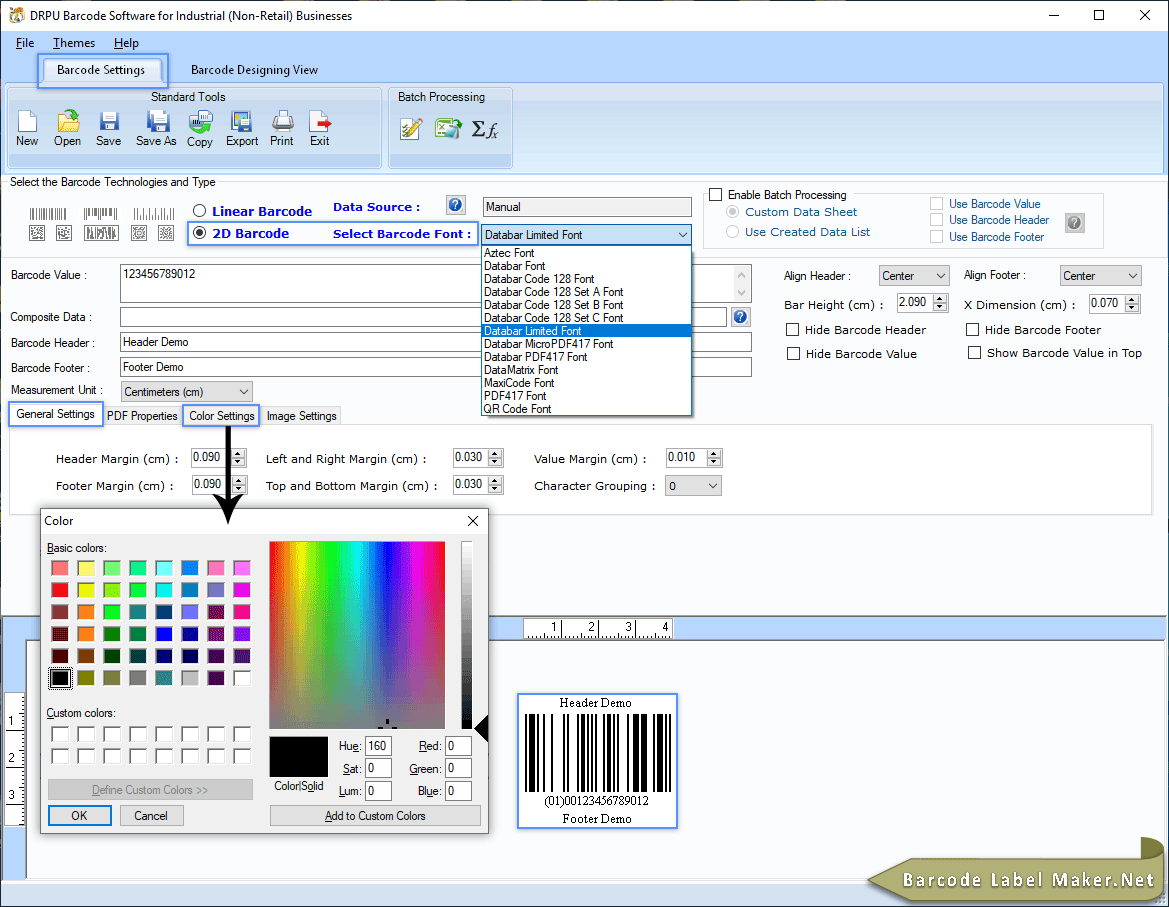 Barcode Settings provides you to create Linear Barcode or 2D Barcode. You can also change barcode font and you have to enter Barcode value to create a Barcode Label.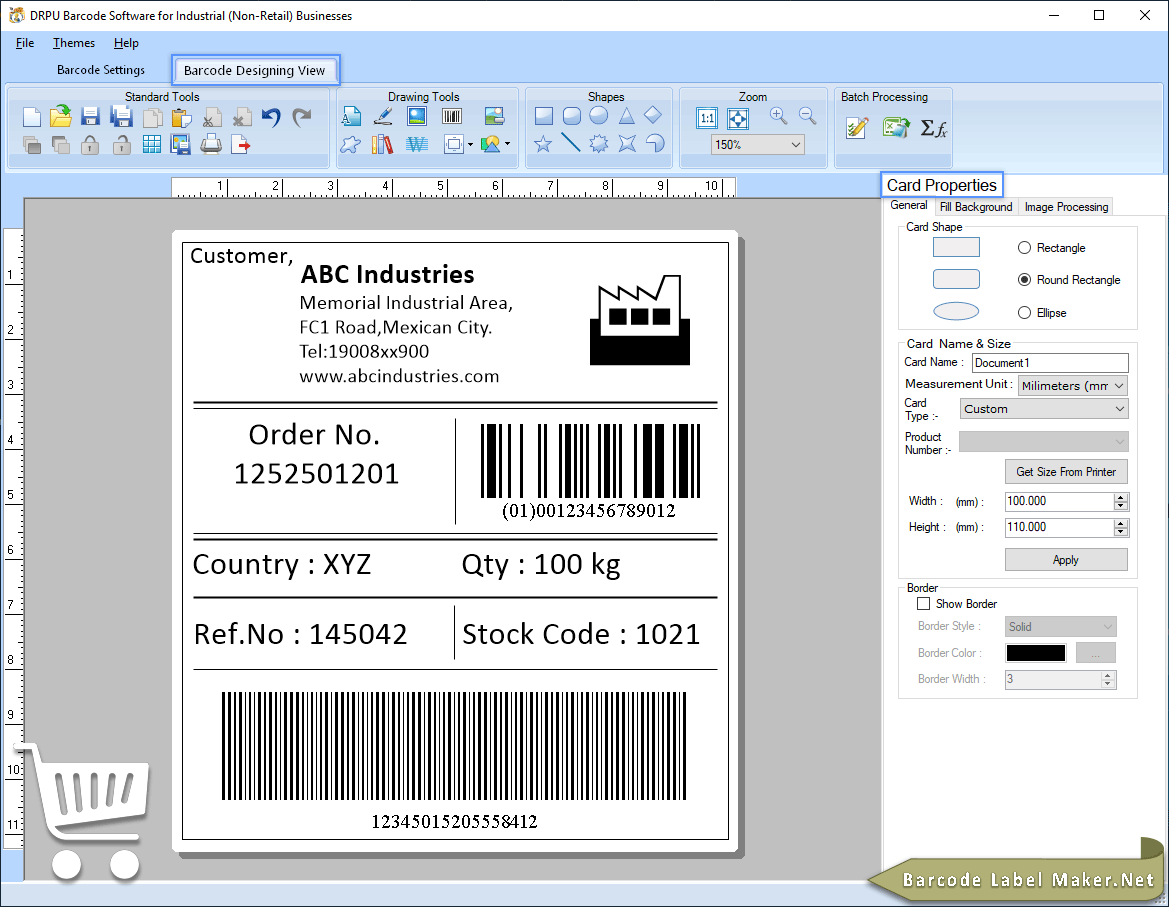 Barcode Designing View helps you to make a Barcode using Card Properties like Card Shape, width, height, card type, etc.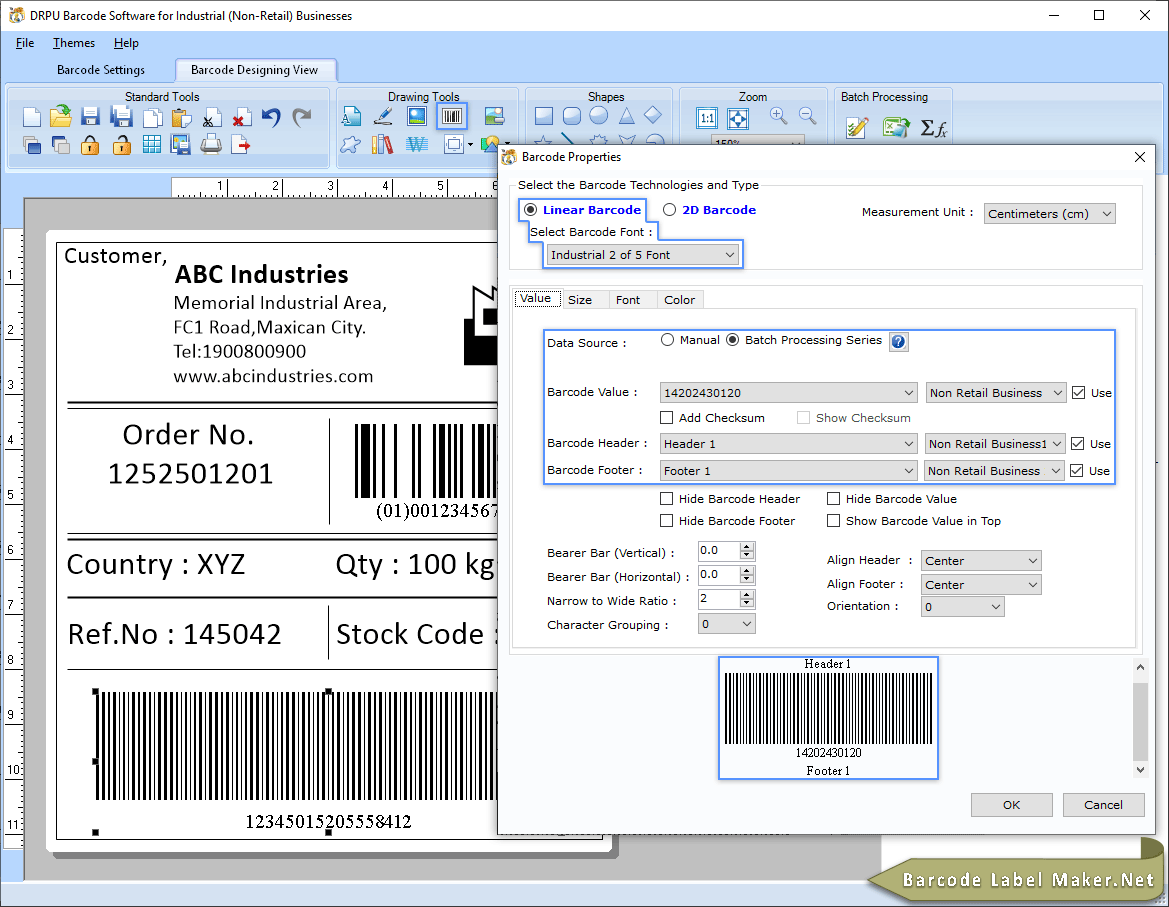 By double clicking on Barcode, Barcode Properties wizard open. Enter the values of Barcode Value, Barcode Header, Barcode Footer and Click OK.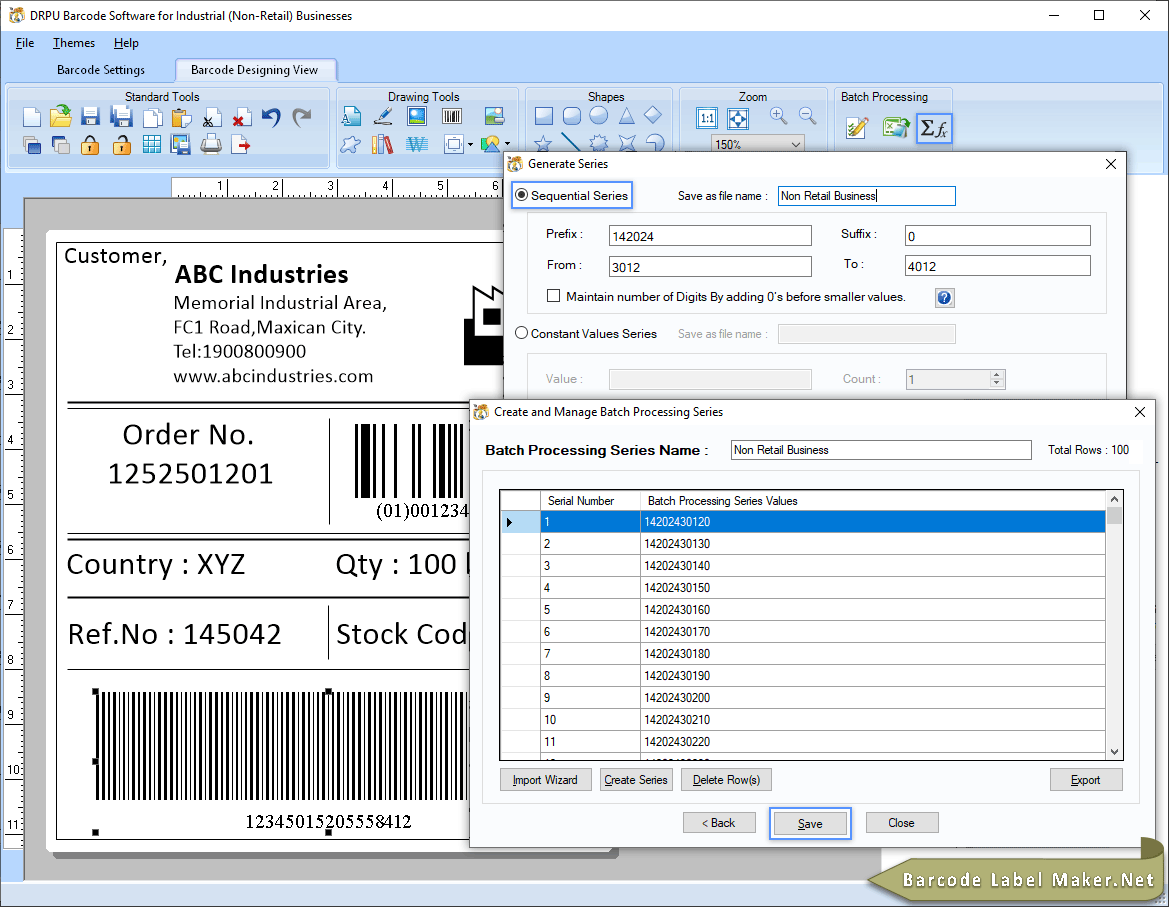 Using Batch Processing section you can create and manage batch processing series then click on Save.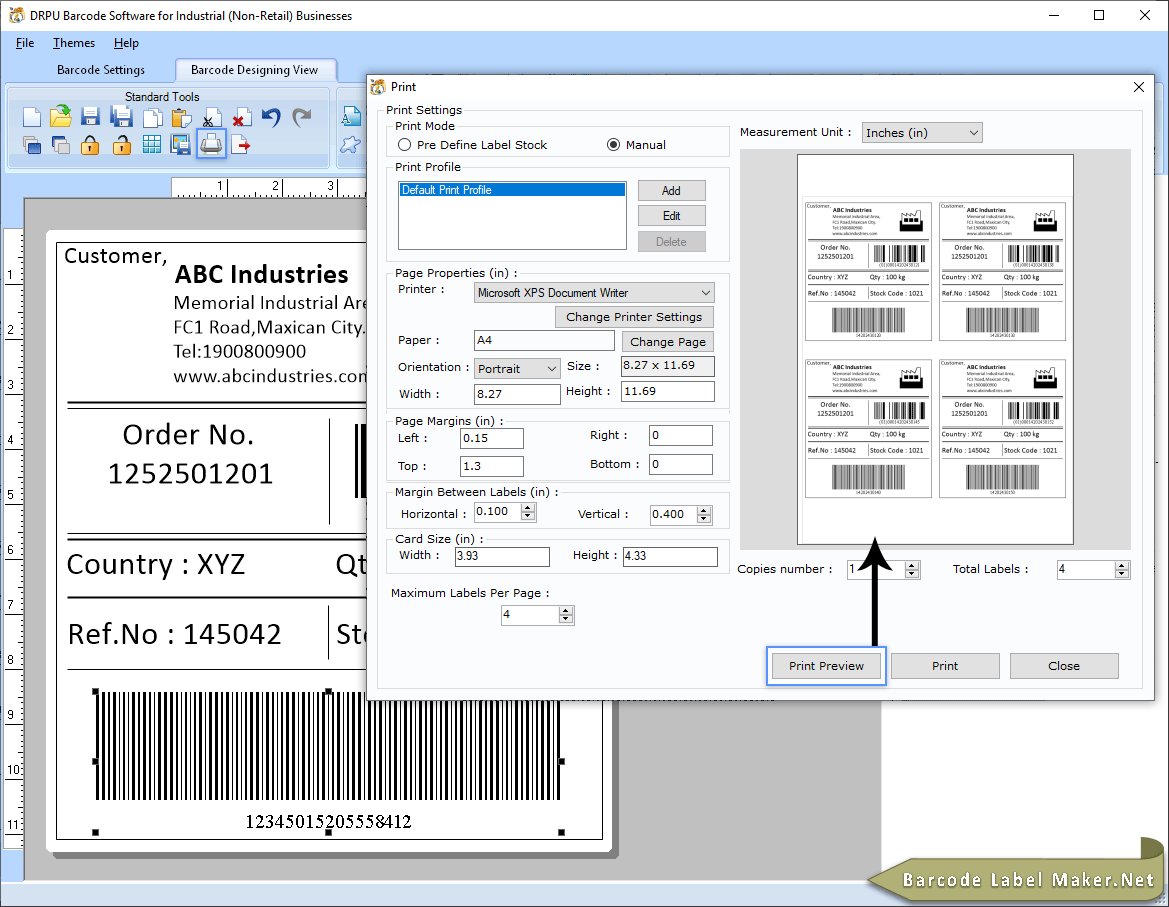 Click on Print Review to see the Barcode Format before printing. If you want to change the format then go to Print Settings and change the settings as per needs.