Barcode Maker for Packaging, Supply & Distribution Industry Screenshots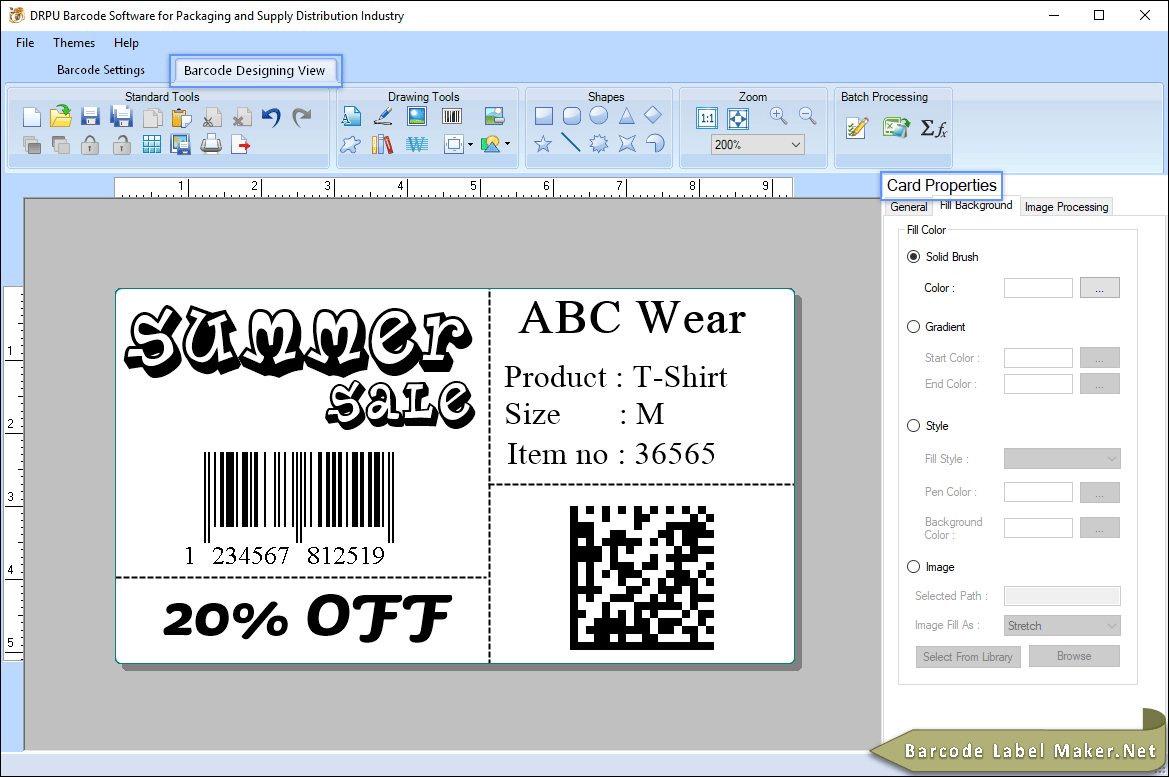 Create Barcode on clicking Barcode Designing View section then with the help of Drawing Tools design your barcode. Set the Card Name, Card Shape and Card Type in the Card Properties.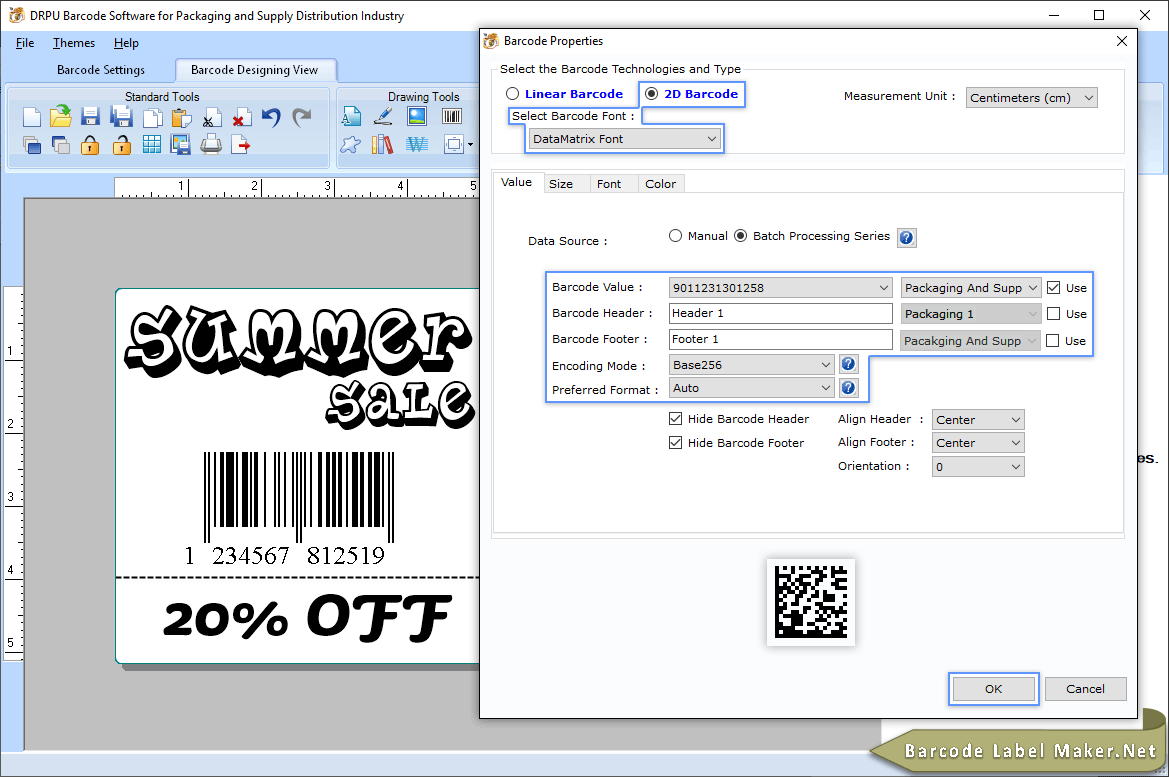 Barcode Properties Wizard change the barcode type and barcode font. You can also edit Barcode Value, Barcode Header, Barcode Footer and Data Source.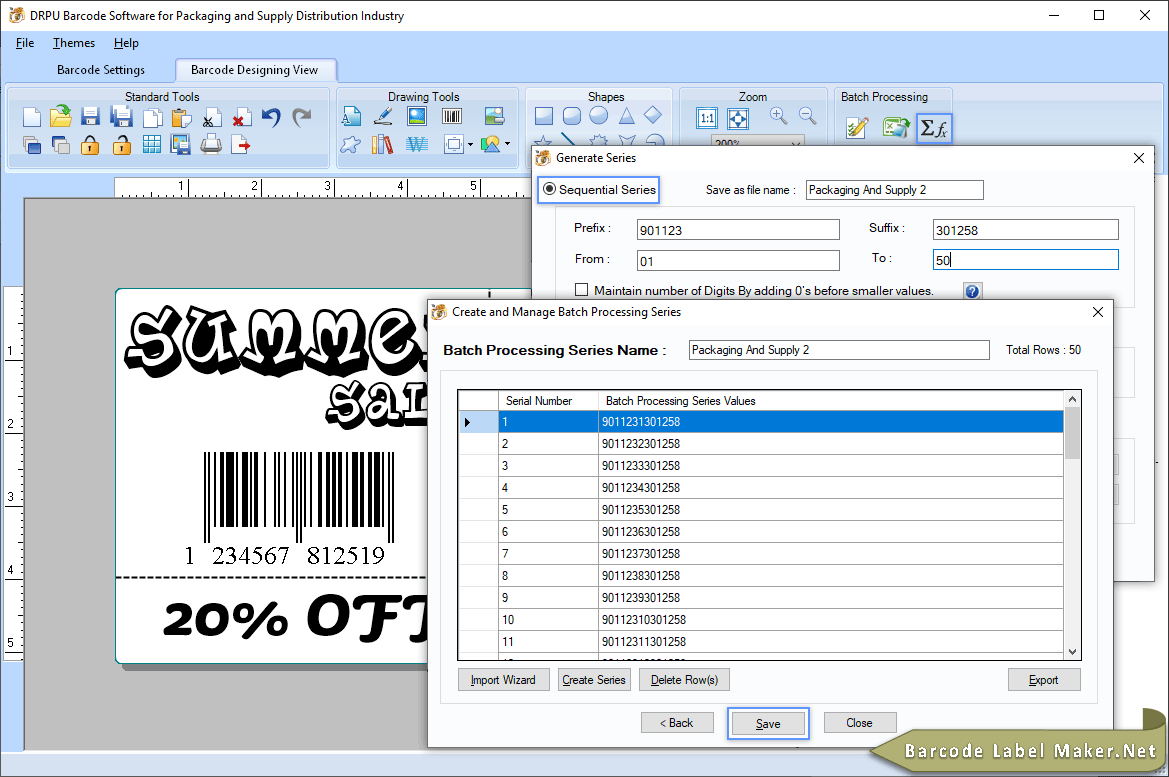 Create series by adding data manually or import data from some other file. Enter Batch Processing Series Name then Click save.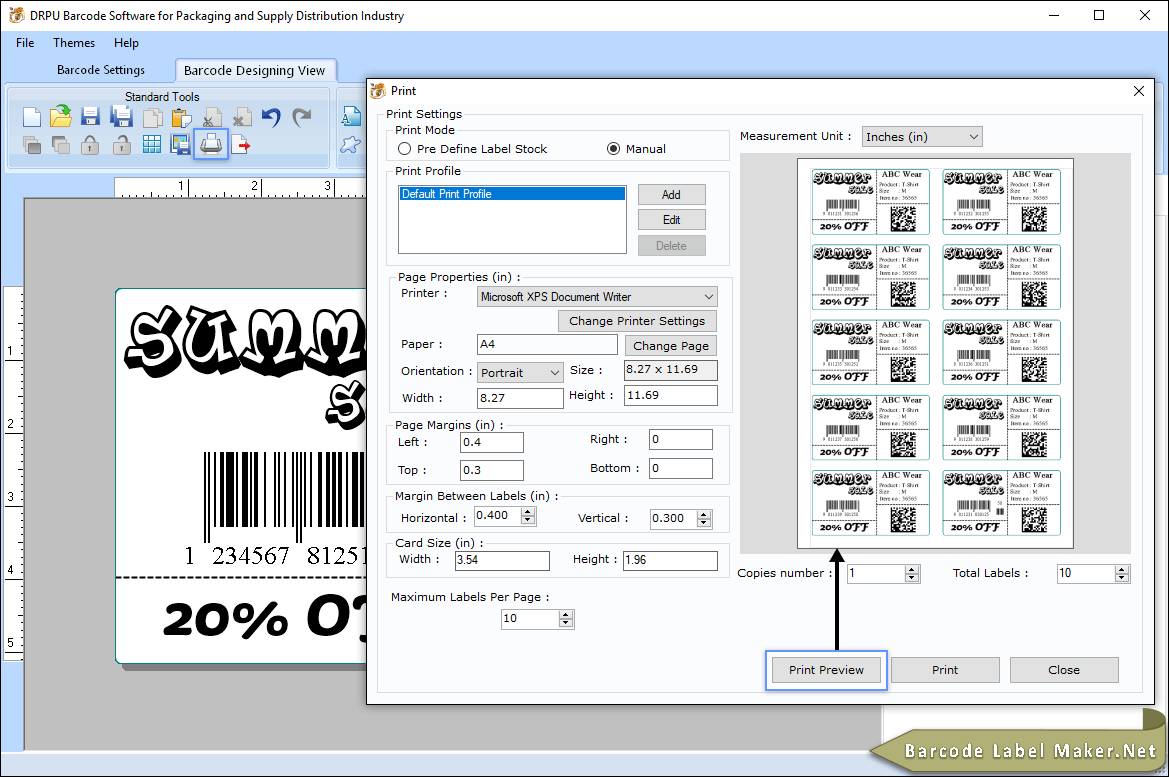 Set the print settings and review your Barcode using Print Preview option.