Barcode Maker - Professional Edition Screenshots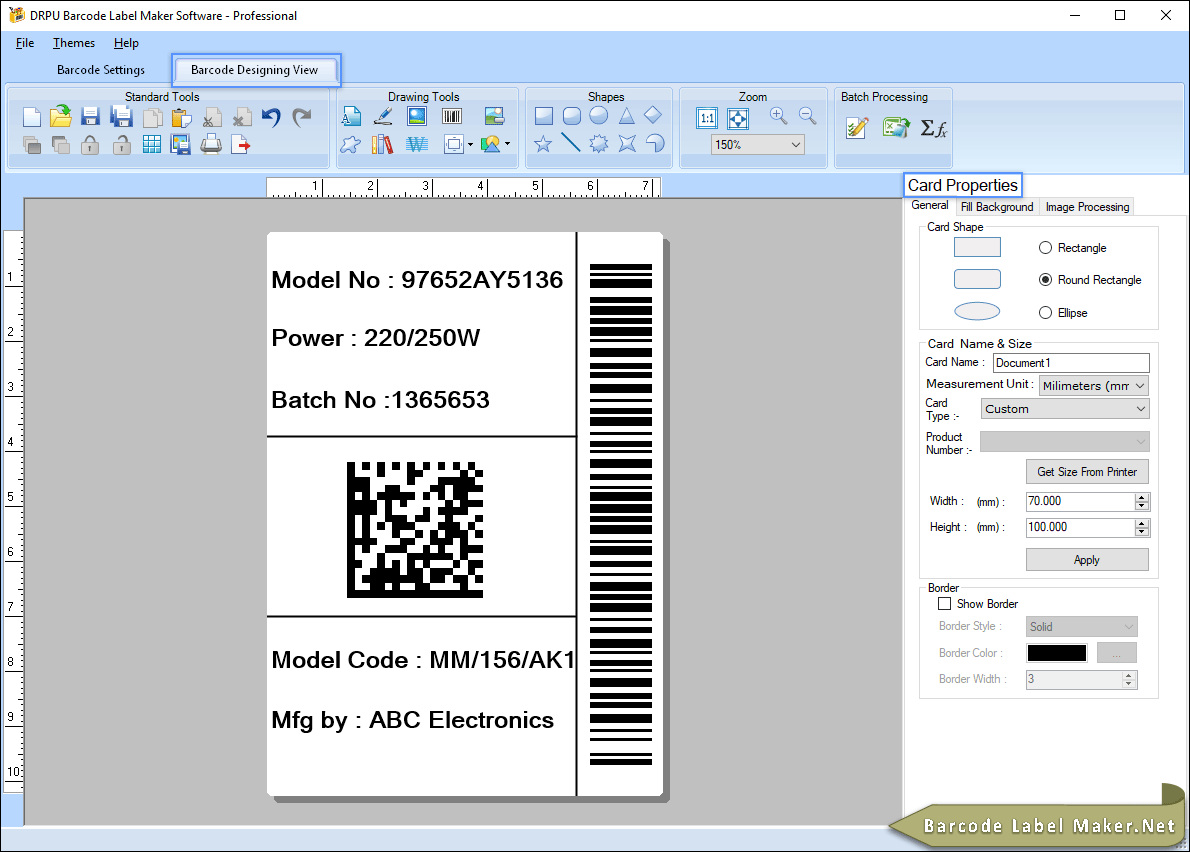 Click on Barcode Designing View and using Drawing Tools design your card. Set the Card Properties like Card Shape, Card Name and Card Type.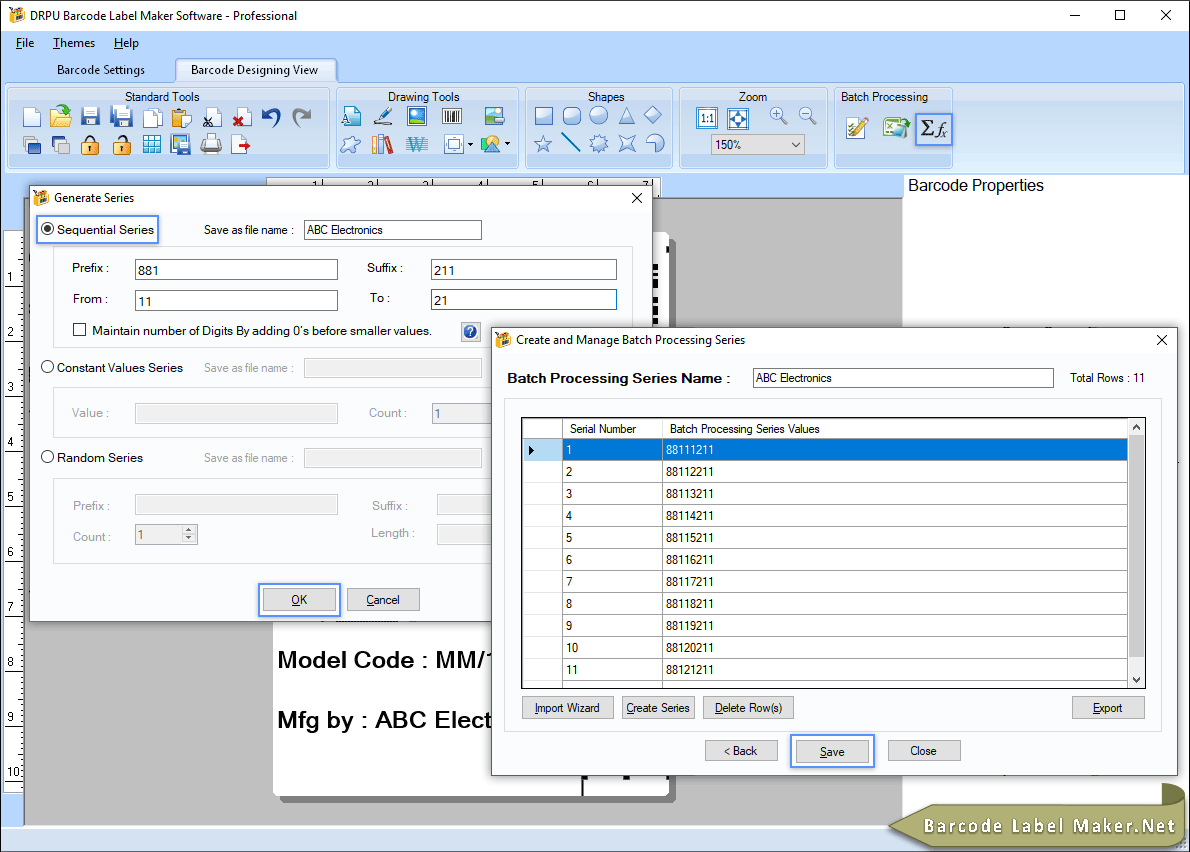 By clicking on the highlighted icon your Create and Manage Batch Processing Series wizard is opened. Now you can create your series then click Save.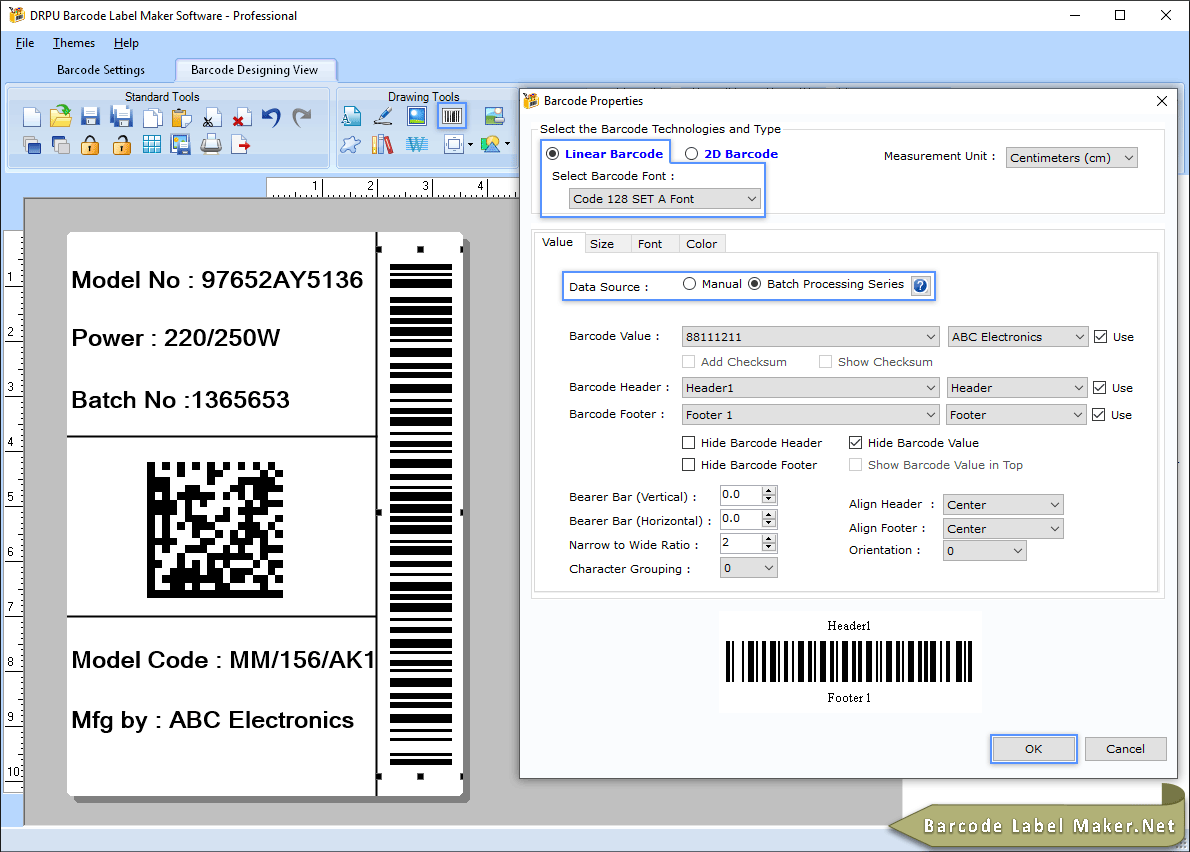 In Barcode Properties, Select any one option from Linear and 2D Barcode then enter the Barcode Vlaue and click Ok.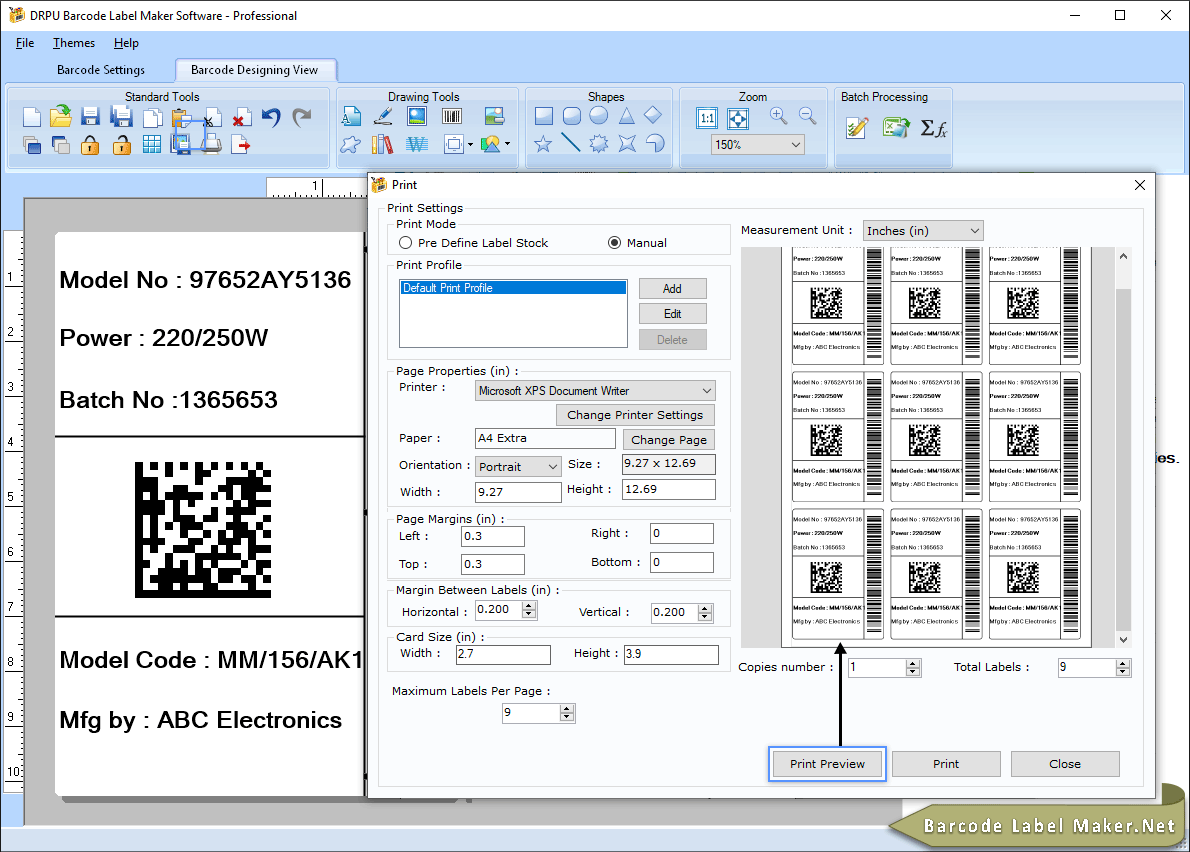 To print out the barcode set the print settings and click Print.