Barcode Maker for Publishers and Library Screenshots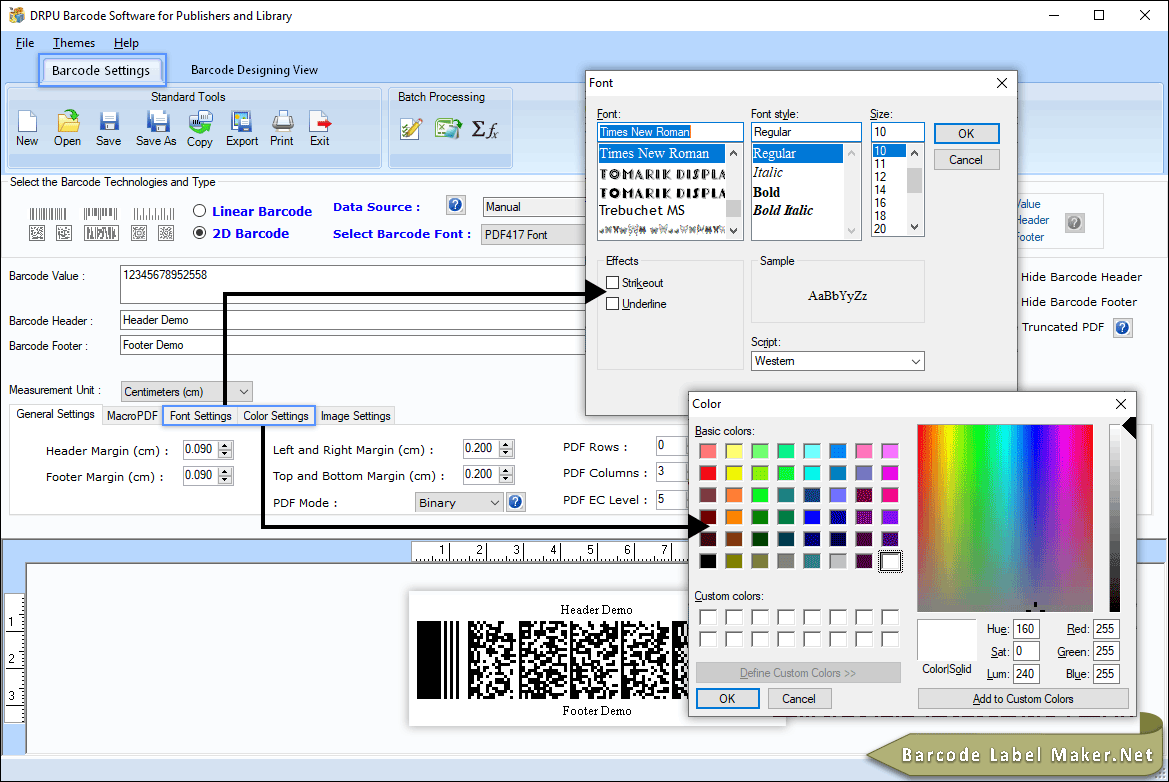 Select the Barcode Technologies and Type in Barcode Settings(Linear Barcode or 2D Barcode). Then, enter the barcode value and change the header and footer alignment.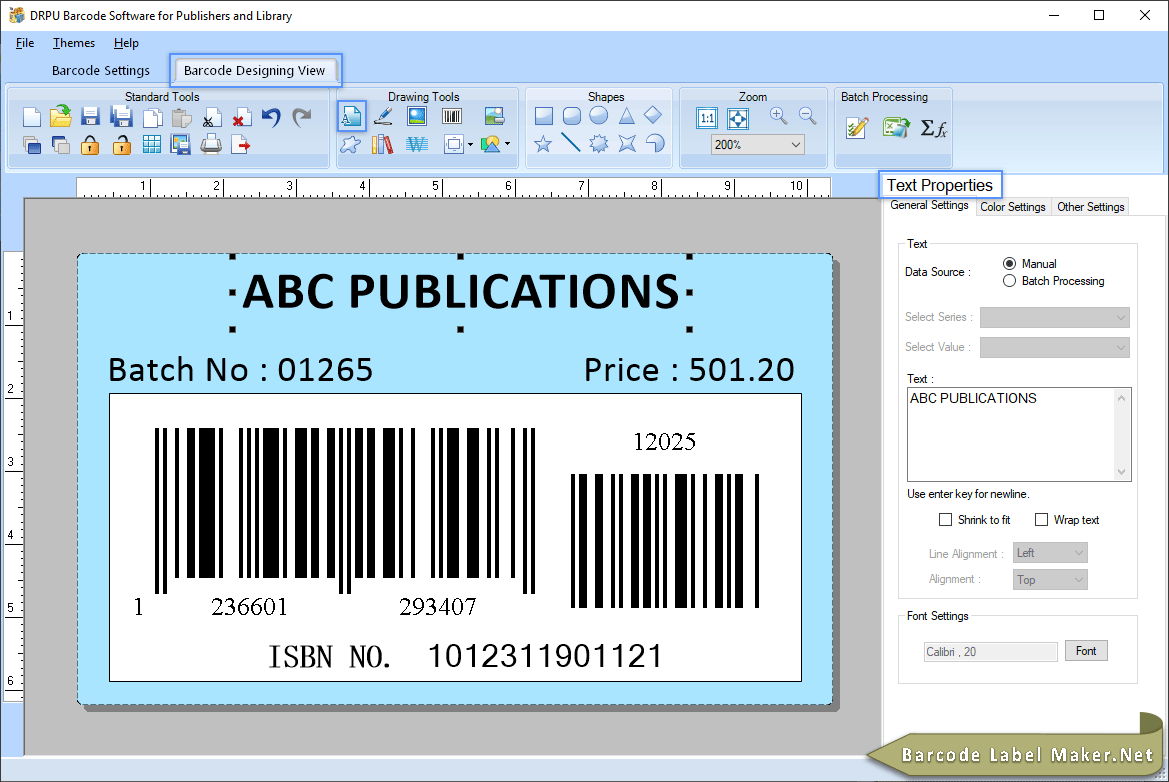 To design a card set the Text Properties such as Data Source, Text, Font Settings.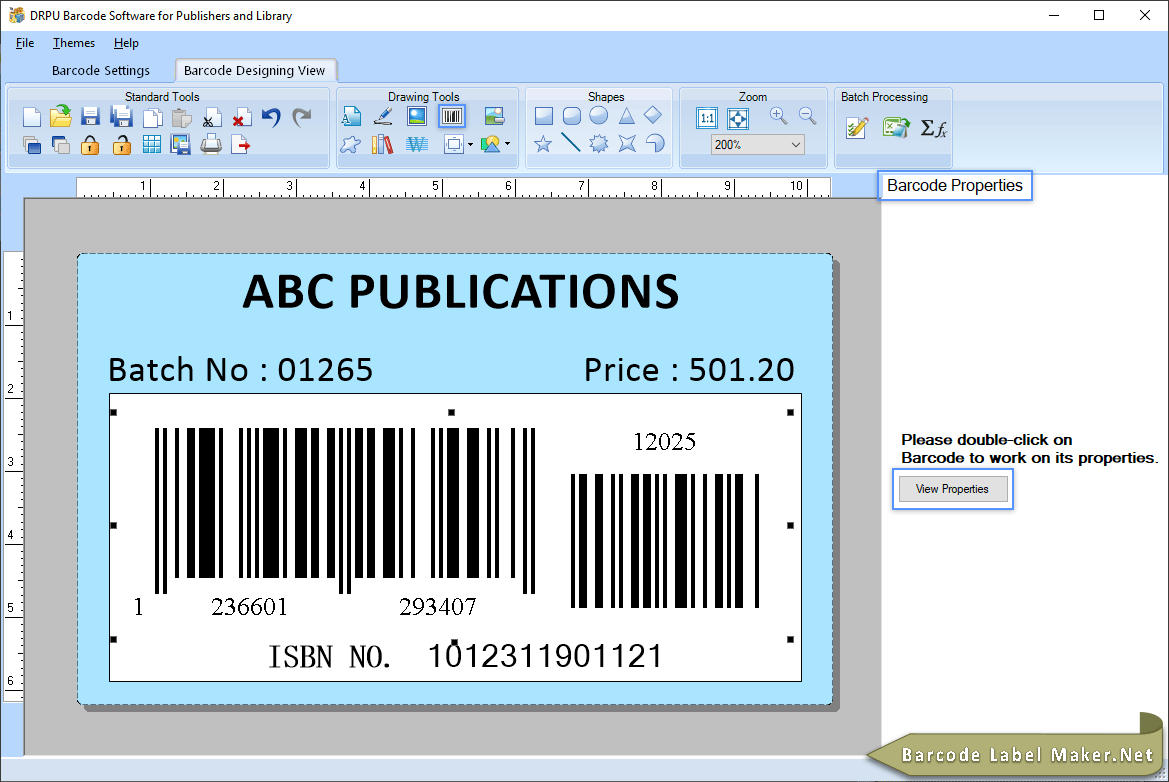 Add Barcode on your card using Barcode icon and double click on Barcode to set the properties.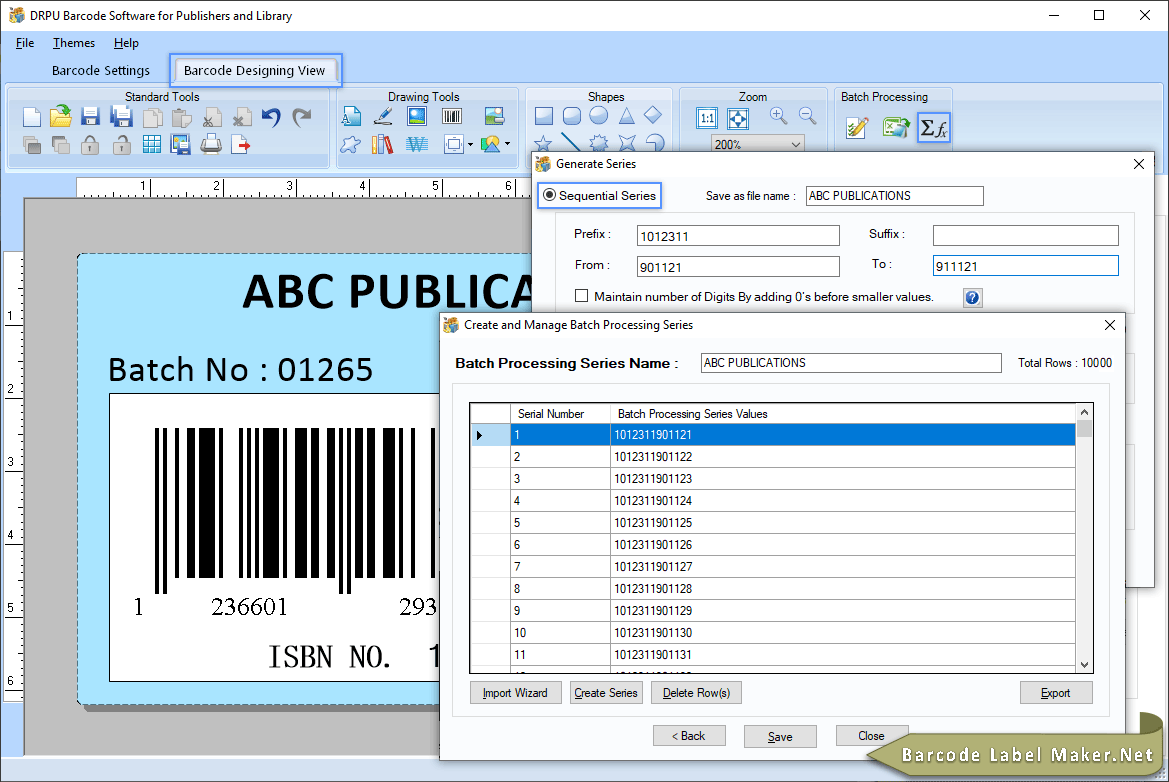 For demonstration, we select 2D Barcode, select the Barcode Font then enter the Barcode Value and click OK.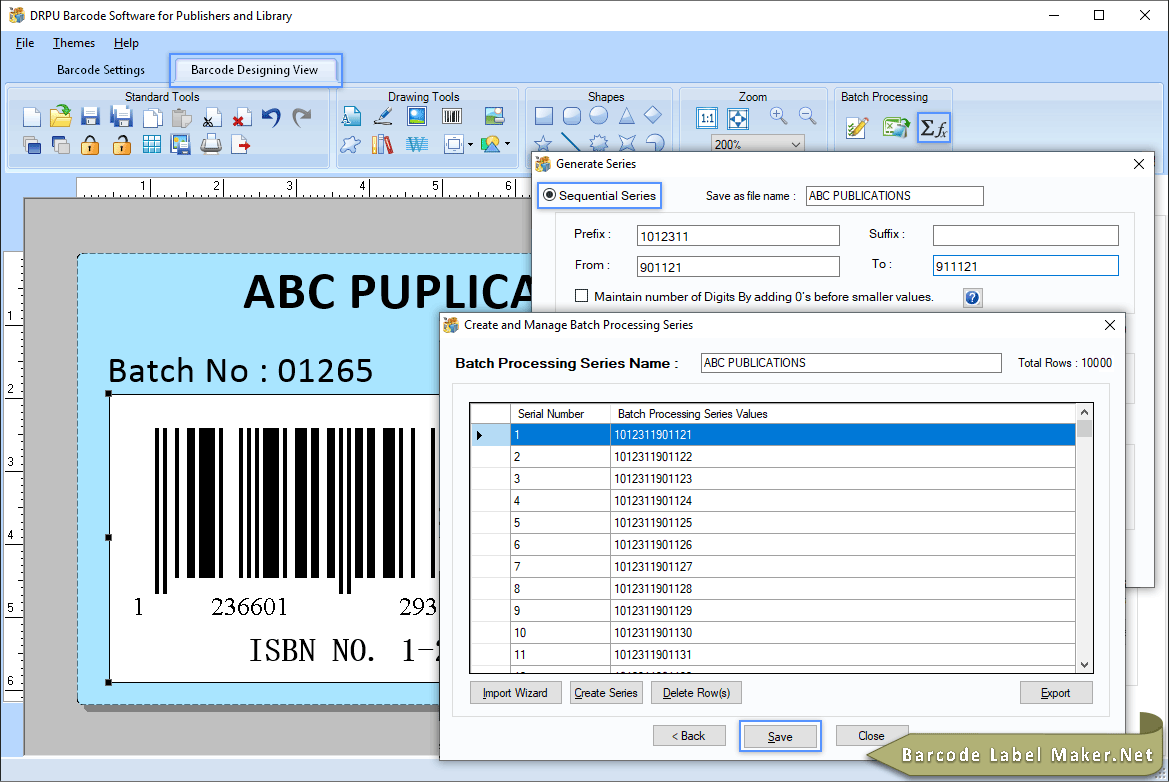 To Generate the series click on "Sequential Series" and save the file using option "Save as file name". Now your Batch Processing Series is created.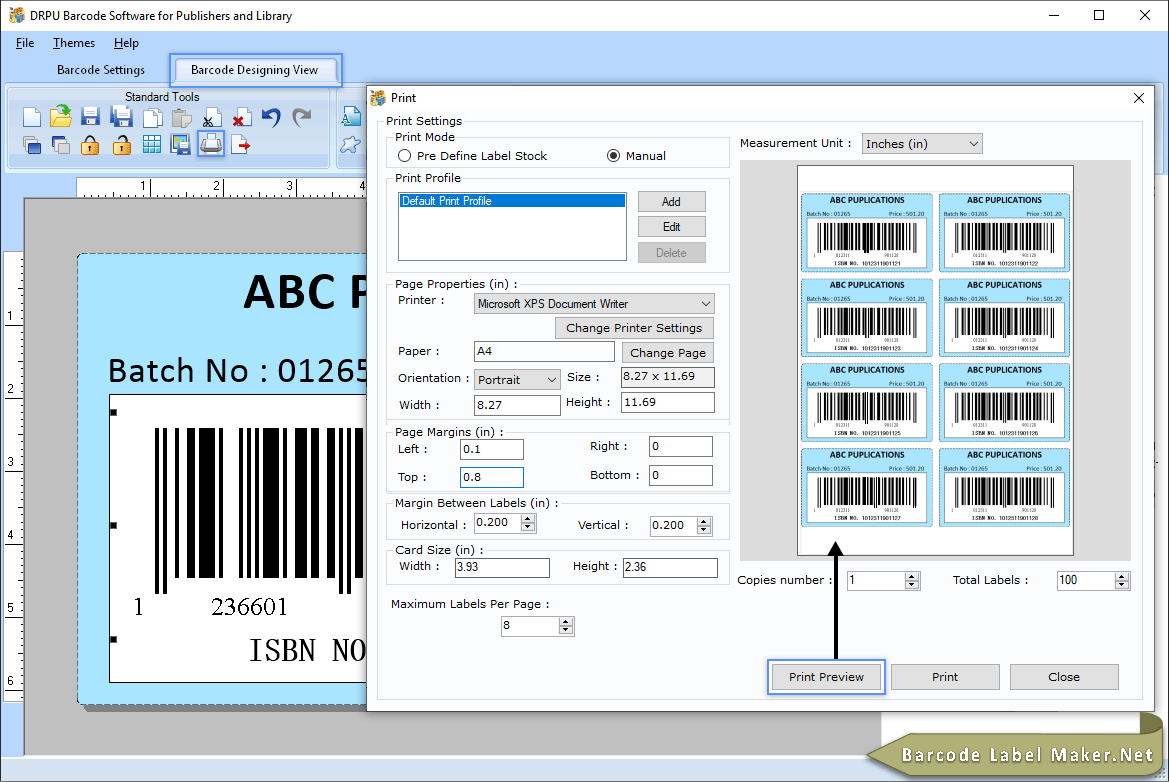 Print your designed Barcode using Print button and change the Print settings according to your needs.