Barcode Maker - Standard Edition Screenshots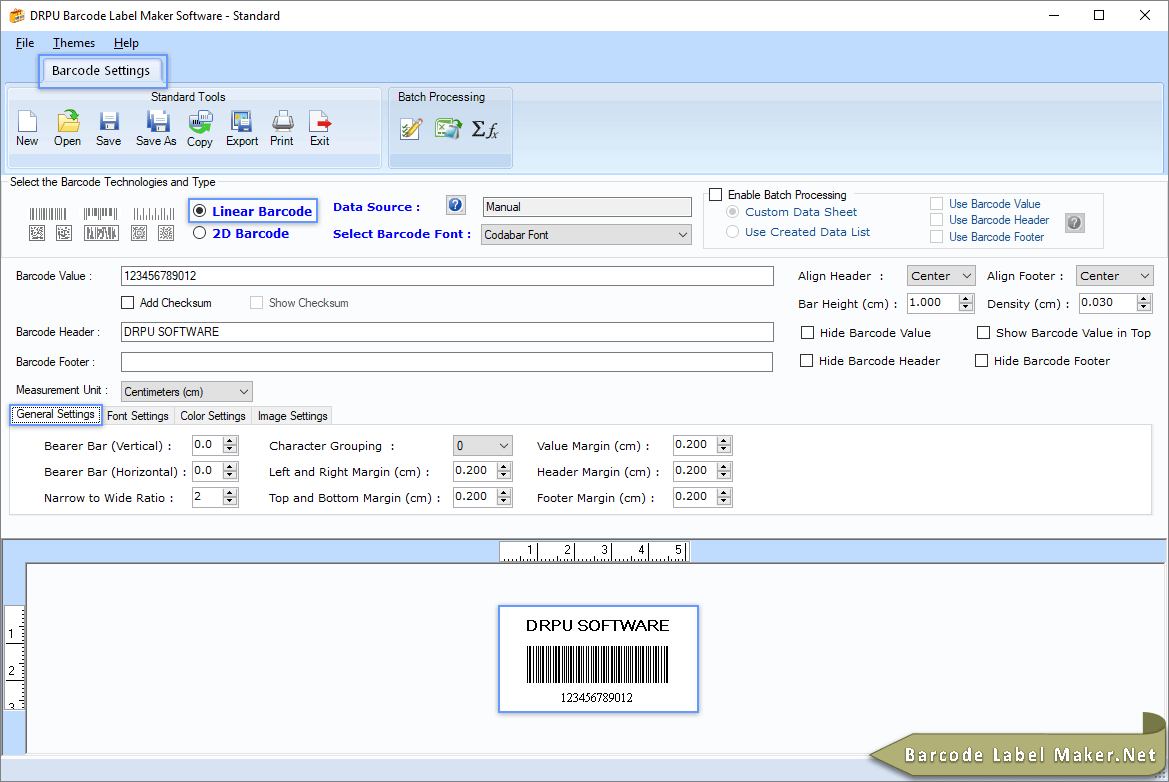 Select the Barcode Technologies and Type in Barcode Settings. Then, enter the barcode value and change the design(Left and Right Margin) of barcode using General Settings.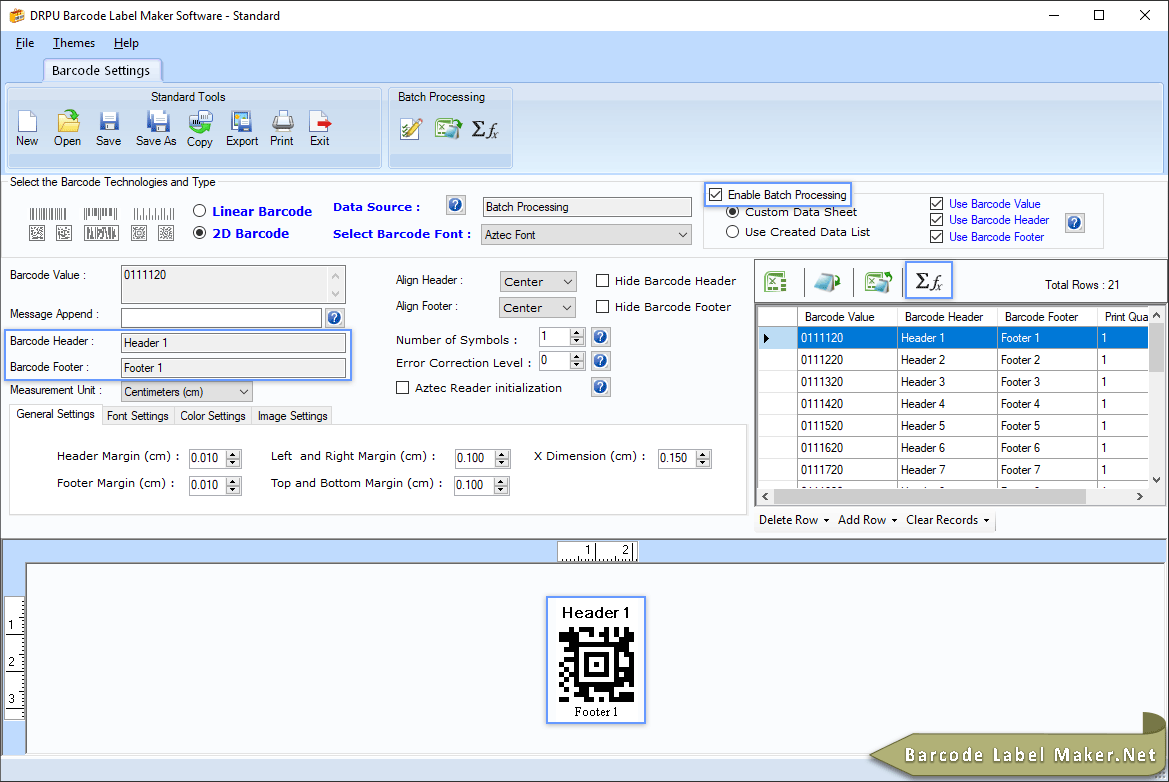 Barcode Label Maker Software - Standard provides you to click Enable Batch Processing then select any one option from Custom Data Sheet and Use Created Data List.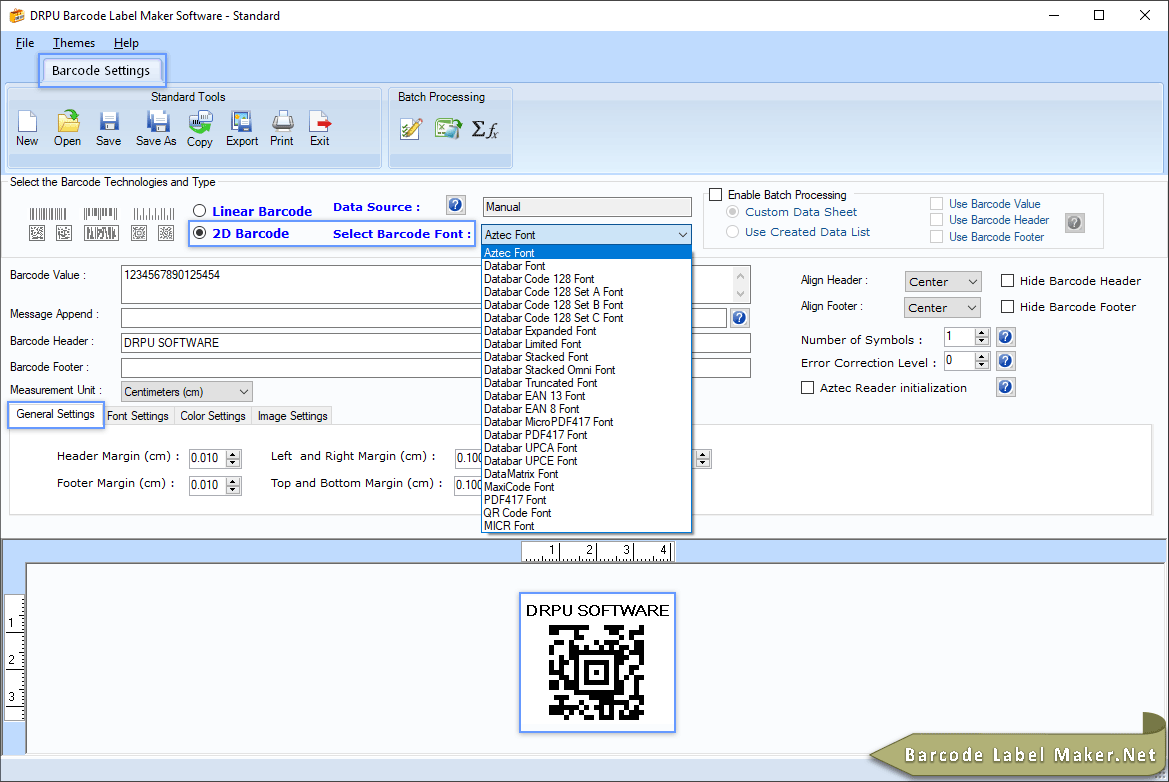 Click on Font Settings and change the Font, Font style, font size then click OK.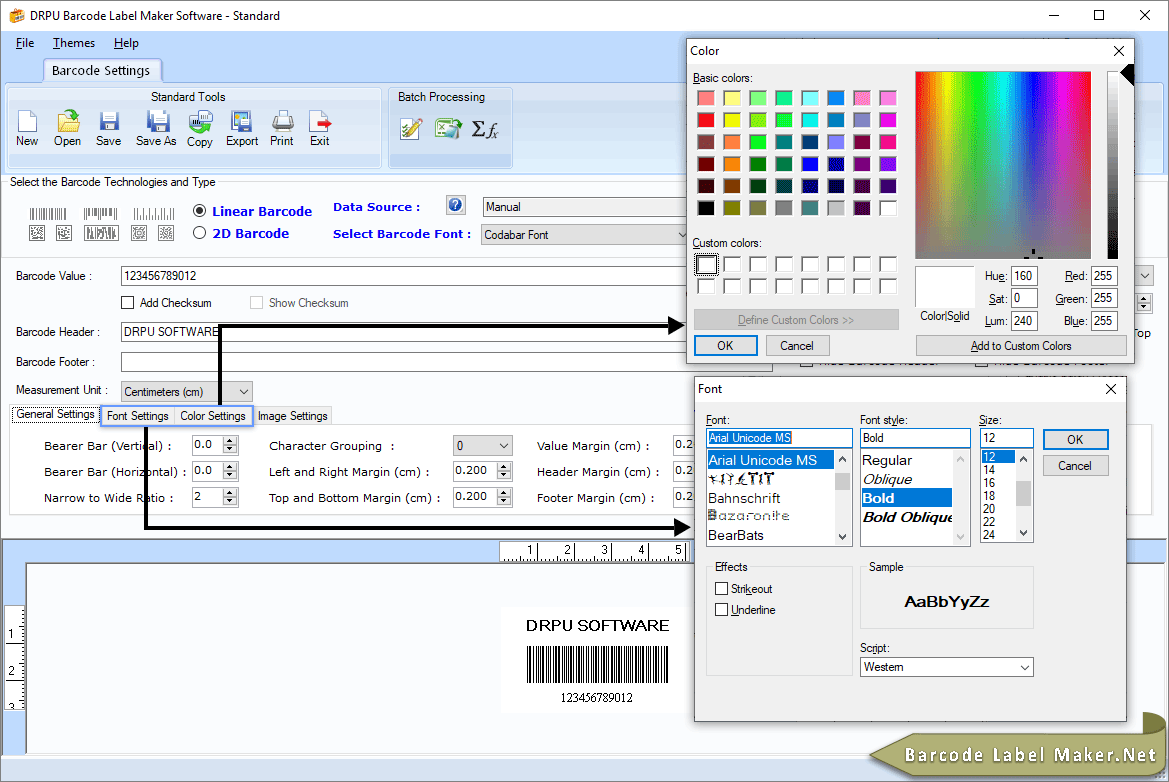 Click on Color Settings and change the color of the barcode then click OK.